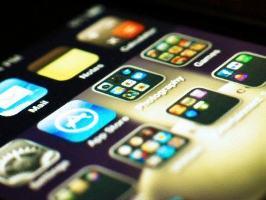 How would you like it if you could get an answer to your query from the customer care service of your mobile company with the ease of texting over WhatsApp?
Or, doesn't it sound exciting to know how much a ticket for your next train journey would cost by just asking a reliable expert, rather than surfing all the way to the Indian Railway Catering and Tourism Corporation Ltd website? If answers to both the above questions interest you, then don't wait a moment.
Instead, you better download the app and enjoy the immense luxury that Haptik offers.

The app, named after the German word 'Haptik' that means the same as 'haptic' in English, is available both on the iOS and Android platforms.
Haptik can be downloaded for free and installed in a couple of easy steps.
The window lets you to access almost 200 companies across various sectors, including telecom and cable services to automobile and banks.
You need to just select the company of your choice and type the query in the same way you text a friend on WhatsApp.
A Haptik representative would be online for you to answer your question. I am sure, the performance of the app would impress you on the very first go.

The app tries to alleviate the common boredom that one associates while trying to get through the customer support team of any company.
So, forget those long frequently asked questions and busy lines that greet you while trying to speak to the customer care personnel of your telecom network or bank.

Haptik tries to live by its claim of an average response time of four-six minutes a query.
The representative who answers your question is an expert who has worked for the respective company or has immense knowledge about the firm in question.
Hence, the probabilities of inaccurate answers are next to nil.

Haptik has succeeded in innovation of ideas.
Increasing the number of companies that it currently supports will add a lot more value to the usability of the app.
Also, as far as what I gauge from now, the current active hours of the app are from 7 a m to 11 p m. Extending the service 24X7 will definitely add more value to Haptik.