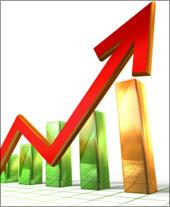 The Union ministry of information & broadcasting has constituted a committee headed by Amit Mitra, secretary general, FICCI, to review existing television rating point system (TRP) in India and suggest measures to bring in place an effective mechanism for a transparent TRP system in the country.
The committee has been constituted in the backdrop of deficiencies in the present system of generation of television rating points in India given its possible impact on the programming content of TV channels.
The committee will have the following members:
Chairman: Dr Amit Mitra, Secretary General, FICCI.
Member: Rajiv Mehrotra, managing trustee, PSBT.
Member: Neeraja Choudhary, journalist.
Member: Director, Indian Institute of Management Ahmedabad, or his nominee
Member: Director, Indian Statistical Institute, Kolkata, or his nominee.
Member: D S Mathur, retired secretary to government of India.
Member Secretary: Joint secretary (broadcasting), ministry of information & broadcasting.
The committee will submit its report within three months from the date of its first meeting.
The mandate of the committee is expected to address issues related to accuracy, accountability, transparency and objectivity in the generation of TRPs. It is also expected to examine as to how misleading TRPs may not only impact broadcasters and advertisers but more importantly the viewing public.
The committee shall evolve its own methodology to ensure widest possible consultation on the issue. It will also take into account the recommendations of the Telecom Regulatory Authority of India, the report of the Parliamentary Standing Committee on IT, other judicial pronouncements and international best practices to arrive at their recommendations.
The terms of reference of the committee are comprehensive and cover a range of issues related to the subject. Some of the key issues expected to be examined include; the viability of the TRP system in portraying the demographic profile of the viewership in the context of viewing habits and sample size and coverage area including rural segments of the country and regions such as J&K and North-East.
The committee shall also look into viewership of all distribution platforms including terrestrial, cable, DTH & IPTV. It shall study issues related to adequate transparency in selection of sample homes for placing people's meters and current disclosure norms adopted by the rating agencies inhibiting desirable transparency in generation of TRP ratings including current audit system.
Apart from these issues, the committee shall examine whether an industry-led body like BARC, as recommended by TRAI, is the most appropriate mechanism to create TRPs without the existing deficiencies.
One of the issues proposed to be studied in the feasibility of setting up, as an alternative, an institutional mechanism through legislation to either generate TRP ratings directly or work as an accreditation/standardisation body while leaving the work of generation of TRPs to private players.