Taiwan-based Hon Hai Technology Group, the subsidiary of Foxconn Industrial Internet (Fii), is in talks with the Tamil Nadu government to invest around $200 million to set up an electronic components unit in the state.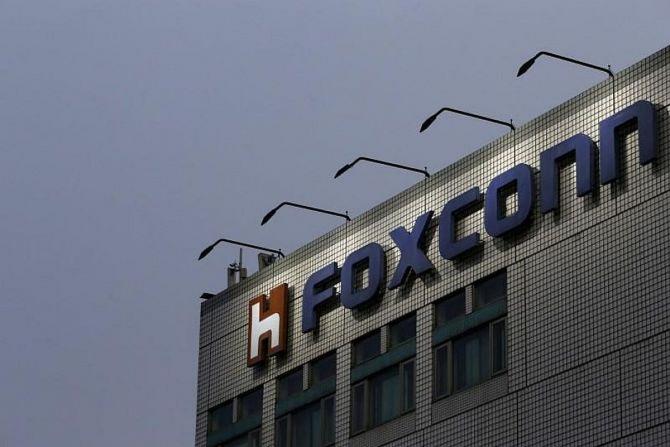 According to a Reuters report, FII, which makes communication, mobile network and cloud computing equipment, has shared the plan with the Tamil Nadu state officials.
Business Standard had reported last week that Fii's chief executive officer (CEO) Brand Cheng met Tamil Nadu Chief Minister M K Stalin and Minister for Industries, Investment Promotion and Commerce TRB Rajaa.
This is part of the company's larger strategy to bolster its presence in India.
In the last few months, Foxconn had announced significant investment plans in states like Karnataka, Telangana and Tamil Nadu, bolstering its presence in South India.
Early this month, it proposed to come up with a unit in Karnataka's Tumakuru near Bengaluru at an investment of Rs. 8,800 crore.
"Both the company and the Tamil Nadu government officials had an initial round of talk in this regard," a state government source told Business Standard.
Interestingly, Tamil Nadu is considered a strong base for the group in India.
It has also forayed in India through investments in the state, back in 2006.
Fii, the world's largest contract electronics manufacturer, and a spokesperson for Tamil Nadu's industries department declined to comment.
Foxconn already has a sprawling campus near Chennai city where it assembles Apple's iPhones.
The sources, who declined to be named as the talks are private, did not elaborate on the plan or say if parts made at the proposed facility would be used in iPhones or another company's products, the report said.
Fii aims to complete the plant by 2024, with further investments expected afterward, the report added.
Foxconn is also in talks with the Gujarat government, as it eyes entry into India's semiconductor sector.
The group's recent investment plans were rolled out after its chairman Young Liu's visit to India in March.
This was his second visit to the country in a year.
Following this, Fii announced two major investments of Rs. 8,000 crore in Karnataka and $500 million in Telangana.