It was not immediately known how many jobs the proposed new plants would eventually create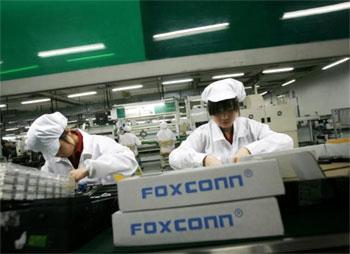 Taiwan's Foxconn Technology, the world's largest contract electronics manufacturer, is aiming to develop 10-12 facilities in India, including factories and data centres, by 2020, Chairman Terry Gou said on Tuesday.
The company could spend a "few billion dollars" on developing the facilities, said Gou, whose company's listed flagship unit is Hon Hai Precision Industry.
"A lot of our customers, especially Chinese customers, need us to manufacture ... in India, to make phones, tablets, TVs, as soon as possible," Gou said in an interview on the outskirts of Guiyang in China's southern Guizhou province, where the company already operates a manufacturing plant and data centre.
The announcement makes Foxconn the latest tech powerhouse to set its sights on the world's second-most populous nation. It follows smartphone company Xiaomi Inc, which in March announced plans to begin manufacturing in India.
Foxconn's move comes as it grapples with rising expenses at its 25 manufacturing sites in China, where wages have more than doubled since 2010.
The Indian expansion plans come soon after the company closed a mobile phone plant in southern India, prompting protests from some of the workforce of about 1,700 people. Foxconn did not elaborate on the reasons for the closure beyond citing changes in its customer base.
It was not immediately known how many jobs the proposed new plants would eventually create.
Gou emphasised that in addition to Chinese brands, Foxconn is aiming to cooperate with local companies such as Micromax Informatics, which ranks second to Samsung Electronics as India's largest smartphone maker.
The new Indian plants will be modelled on Foxconn's Guiyang facility, Gou said. That plant is part of the company's push to develop China's less-industrialised interior, which includes a factory producing iPhones for Apple.
No concrete deal has been reached, but Foxconn is already conducting feasibility studies for the investments and Gou said he hopes to sign a contract by the end of this year.