The finance ministry on Monday iterated it was fully committed to the Unique Identification Authority of India, headed by Nandan Nilekani, and said all funds required for smooth rollout of the project would be provide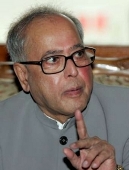 d.
The statement came after a media report saying that the finance ministry had slashed the authority's budget from Rs 7,000 crore (Rs 70 billion) to Rs 3,000 crore (Rs 30 billion).
"In a section of the press, it has been reported that the government has decided to slash the budget for the Unique Identification project by more than half, that is, from estimated Rs 7,000 crore to only Rs 3,000 crore.
"This is not the correct position. In this regard, Finance Minister Pranab Mukherjee has clarified the finance ministry is fully committed to expeditious implementation of the UID project and all funds required for the smooth rollout will be provided," said a finance ministry statement.
UIDAI, on its part, clarified it was provided funds for establishing the authority and conducting Proof of Concept studies in the first phase.
In Phase II, funds were being sought for commencing pilot studies and rolling out 100 million UID numbers by March 2011, it said.
"The budget for issuing rest of the UID numbers and related project components will be brought before the government as part of Phase III.
"All funds required for the rollout are being provided. UID activities are being carried out according to the plan and are not affected for want of budgetary resources," said a statement issued by the authority today.
UIDAI -- which intends to issue 600 million Aadhaars, or UID numbers to identify the 1.2 billion residents of the country on the basis of their biometrics, in the next four-and-a-half years beginning August -- will issue only 100 million unique numbers during this financial year.
"We will issue 100 million unique numbers initially to start the programme. However, the finance ministry's concern is with the fact that though the Registrar General of India is collecting demographic and biometric data, we want to collect these from places where RGI can't reach.
"Moreover, we can't only rely on RGI. The ministry says we shouldn't collect this data, as it will lead to duplication," an official had told this paper.
RGI will submit a report to the government and the first Aadhaar is expected to be issued only in 2011. UIDAI intends to issue the first set of 16-digit unique numbers between August 2010 and February 2011.
Another point of contention is the authority's proposal to pay Rs 100 to every poor person who registers his name with it.
"We want to pay Rs 100 to every poor person because we feel it is his one day's earnings that he will lose when he comes to get enrolled. We want to compensate poor people for their loss by paying them," the official added.
Image: Pranab Mukherjee