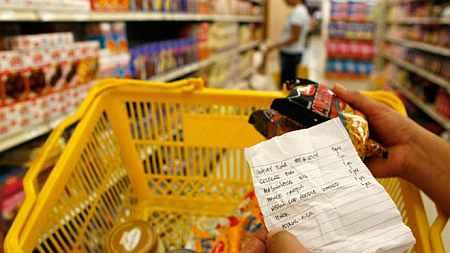 PepperTap is the latest among a host of hyper-local start-ups that have decided to give up the fight
After PepperTap, backed by Snapdeal, announced a few days ago that it won't deliver groceries at people's doorsteps any longer, the spotlight fell on the plight of hyper-local delivery companies.
After all, PepperTap was not an aberration: earlier in the year, Flipkart, India's largest e-retailer, had shuttered its grocery delivery app called Nearby, and Ola, the taxi-hailing app, had brought the curtains down on its similar service, Ola Store.
Others are also reeling. LocalBanya has stopped taking orders, while Grofers has discontinued its service in certain cities.
Like in every other e-commerce vertical, hyper-local delivery too has a long tail.
A number of smaller players are said to be gasping for breath.
A lot of venture capital looks ready to be flushed down the drain. Many of these have said that they ended up in pain because of the lack of consumer traction and tough business conditions.
This has led many to question the viability of the hyper-local delivery business.
The problem most e-commerce start-ups have tried to address is delivery: bringing the commodity to the buyer's home. In groceries, the solution is trickier.
There are two categories of players: those who source from retailers and function purely on a hyper-local basis (PepperTap) and those who source from wholesalers and distributors (BigBasket).
Profit margins in the first category are really thin because the delivery boy is purchasing the goods from the retailer, not the wholesaler.
Industry experts suggest that the margins on consumer goods are as narrow as 2 per cent in some cases.
This leaves no scope for discounts. But consumers expect discounts when it comes to any web-based purchase.
"In e-commerce, especially fashion, you have big margins and that makes up for your logistics costs because in India nobody wants to pay for delivery.
"In groceries, there are no margins and logistics is extremely expensive," says Ashish Jhalani, founder, e-tailing India, a knowledge platform for the e-commerce sector.
Impatient buyers
He also says that when it comes to e-commerce, there is a period of waiting and customers are fine with it.
"But the customer wants his groceries in the next 30 minutes or by the next morning. You can't effectively optimise your logistics cost that way."
To meet this expectation of the customer, it is essential for the delivery company to carry an inventory and make planned deliveries, which can be a costly affair. What helps is that such a company can source from the wholesalers who offer much bigger margins, up to 40-60 per cent.
But it requires not only deep pockets but also a whole lot of data on consumer behaviour.
"If one knows how many tonnes of potato one's customers order, one would know exactly how much to buy from the wholesaler.
"You also know how to distribute it to your hubs within the city.
"It is then no longer a game of hit and hope. You are truly using tech," says the co-founder of a company that recently pivoted away from the consumer-oriented grocery business.
Shopping from retailers does not provide that cushion -- why would a retailer share his margin with a delivery company, especially when it is a low-tech service that can be hired at very low cost?
In fact, most standalone grocery stores do home delivery in their neighbourhoods.
At the same time, without a discount, buyers don't see much value in the service that delivery players provide.
So the discounts, in principle, would become a drain on the hyper-local grocery delivery company's resources and the game then would become about raising money while also trying to monetise a process which was cash-negative to start with.
It was discounts that played a role in PepperTap's undoing as well. Navneet Singh, CEO, PepperTap, says, "It was a combination of customers' refusal to pay for delivery and expectations of discounts that hurt the company."
A tough nut to crack
The second stumbling block is optimising the supply chain. "To run a hyper-local grocery business means you not only need brain but also brawn," says a former employee at PepperTap who oversaw operations at the start-up.
"These supply chains are not easy to crack from the confines of your office. The sourcing needs a personal touch because that is how it has always been.
"Perishables, by nature, need to be stored at a certain temperature, which means that warehouses need to have freezers and that becomes extremely expensive," says he.
Third is marketing and finding markets. It is easy to reach customers either on the web or through TV. But TV means a wider audience and in geographies the company may not be present in can cause brand dissatisfaction.
That's what happened to Grofers.
The company had to shrink back operations after it got a semblance of demand, which soon vanished. Grofers then had to immediately withdraw from nine cities, which included Bhopal, Bhubaneswar, Coimbatore, Kochi, Ludhiana, Mysuru, Nashik, Rajkot and Visakhapatnam.
The nine cities, a source says, were not bringing enough orders to sustain the push.
The source adds the company had started operations in these cities to avoid 'disappointed customers' who would download the app after seeing the advertisements and get no service.
"We thought they may give the app a bad rating, which would damage the reputation."
But the cash was burnt and Grofers had a mountain to climb once again.
Industry experts argue that grocery delivery is just an urban concept and, therefore, has a limited upside.
"With e-commerce, you get fashion and electronics that you may not be able to get in your town.
But groceries don't work that way. In smaller cities, going to a supermarket is a weekend excursion," says the co-founder of a hyper-local logistics company.
These supermarkets have tried to make their spaces a hangout zone for young adults.
Some have coffee shops, other sell snacks and while this may not work in the urban landscape, experts argue, that it works reasonably well in Tier-2 and Tier-3 towns.
"There is no easy way to crack it. You need to have deep pockets and you need to have enough scale or else unit economics will not work," says Jhalani.
Does this mean offline stores can come into this fray anytime soon?
"No. Not anytime soon. But I am sure big retail chains may try it in the next six months to a year," he adds.
THE GROCERY STORY
Sep '15 LocalBanya shuts down after company runs out of funds
Sep '15 PepperTap raises $35million from Snapdeal
Nov '15 Grofers raises $150million from Softbank
Dec '15 PepperTap raises $4 million in debt from InnoVen
Jan '16 Grofers pulls out of nine geographies
Feb '16 PepperTap shuts operations in 10 cities, delivery personnel asked to leave
Jan '16 Flipkart shutters hyper-local grocery pilot Nearby
Mar '16 Ola's hyper-local experiment, Store, fails
Mar '16 BigBasket raises $150 million
Apr '16 PepperTap announces it will shut down its grocery business; 200 employees are laid off
Apr '16 Askme grocery retrenches employees. Group fires 650 staff