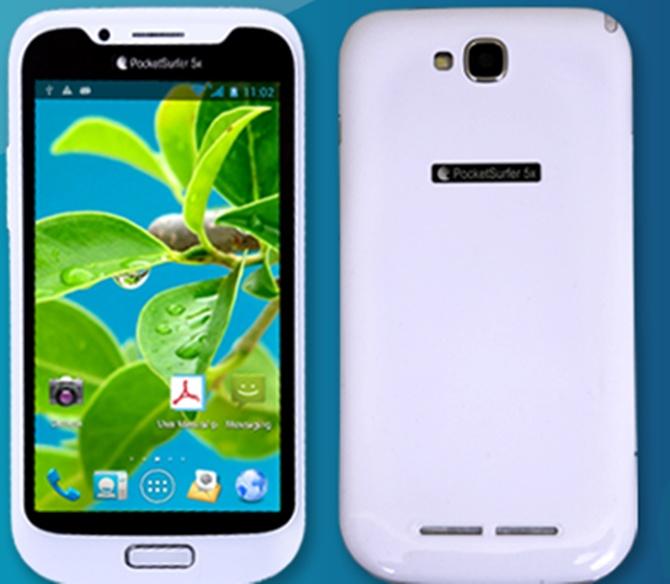 Low-cost mobile devices maker Datawind is all set to launch its Rs 2,000 smartphone with free Internet offer.
"The inventory is in place and we hope to launch it in the next few weeks," Datawind chief executive officer, Suneet Singh Tuli, said.
In an interaction with a select group of media persons on Saturday, Tuli also said the company was on the verge of having a tie up with a telecom operator for providing free Internet service to its smartphone buyers. "We are very close, we hope to make an announcement in this regard in the next few weeks," he said.
In fact, Datawind was in talks with three telecom companies for over three months for free Internet offer. However, the telecom operators were reluctant to provide Internet service for less than Rs 300 a month.
"At this price it is not feasible. So, we tried to convince the telecom operators that the subscription rates can be structured into Rs 20, Rs 30 or Rs 50 so that we can absorb this for a period of one year. The idea is that if I get them (customers) to using Internet for a year, they will be hooked to the Internet thereafter," he said. According to Tuli, 60 million cellphones are being sold in India every 90 days.
Of this, only 15 million are smart phones and the rest 50 million are feature (regular use) phones. Of the 50 million feature phone users, only 5 million are using Internet services and 10 million don't activate ear phones.
"If I look at the total market, 38 million cellphones sold are priced under Rs 2,000 and 8 million cell phones sold are priced from Rs 2000-4000. So, 46 million phones sold are priced under Rs 4,000. If a guy buying a cell phone worth Rs 10,000-20,000 is not activating data files, a person buying a phone for less than Rs 4,000 will not be paying Rs 300 per month for data", he said.

Image: Pocket Surfer5x phone. (Image for representation only)