It was supposed to be a done deal. When Vodafone announced last week that Essar had agreed to exit Vodafone Essar for $5 billion, everyone thought this would be the end of the long bitter dispute between the two partners.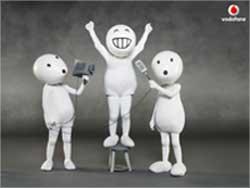 But it now transpires that the two are heading for a long legal battle.

Essar is contemplating legal action against Vodafone for alleged violation of the shareholder agreement that governs the joint venture, people familiar with the development say.

The arbitration proceedings may be initiated as early as next week. Some of the commercial disputes may be taken up in London as well.

Essar has a 33 per cent stake in Vodafone Essar. The rest of the 67 per cent is held by Vodafone, the world's largest mobile operator by revenue.

The sources said Essar had rejected Vodafone's settlement offer and would go ahead with its plan to reverse-list one of its group entities, Essar Telecommunications Holdings Pvt. Ltd (ETHPL), with a listed group entity, India Securities Ltd, in which the Ruias own a little over 74.22 per cent.

Essar is believed to have sought the advice of law firms AZB Partners and J Sagar for the reverse-listing and other disputes with Vodafone. Vodafone has asked Amarchand Mangaldas to represent it in some of these matters.

An Essar spokesperson told Business Standard: "We are bound by the confidentiality obligations under our agreement with Vodafone and, therefore, would not like to comment."

ETHPL is an Indian entity which holds 10.97 per cent of Essar's stake in Vodafone Essar. The remaining 22.03 per cent is held by an overseas entity, the Mauritius-based Essar Communications (Mauritius) Ltd, a private company owned by the Ruias.

In January, Vodafone objected to the reverse-listing plan, fearing misinformation that could inflate the market value of Essar's stake. The matter is pending in the Madras high court.

Last Wednesday, Essar decided to exercise the put option for its 22 per cent stake two months before the closure of the option window.

Vodafone officials said according to the original shareholder agreement of 2007, such an event gave it the right to exercise its call option for the residual 11 per cent as well.

In 2007, Vodafone granted options to Essar, giving it the right to sell its entire stake for $5 billion or to dispose of a part of the stake at a fair market value arrived at by an independent entity.

The last week's transaction led most to believe that Essar and Vodafone would now settle their dispute in Chennai, as seeking a fair market value for the 11 per cent stake would not serve any purpose when the deal for the entire stake was being sealed at $5 billion.

Essar, sources say, believes the shareholder agreement does not necessarily give Vodafone the automatic right to exercise its call option for the remaining 11 per cent stake once Essar has exercised its put option for the 22 per cent stake.

This is because while the 22 per cent stake is held by an overseas entity based in Mauritius, the 11 per cent is held by an Indian entity, and so these fall under different legal jurisdictions.

Moreover, Essar is of the opinion that until the legal dispute in Chennai is settled, Vodafone cannot exercise its call option and get the entire stake.

A Vodafone spokesperson, however, maintained that the shareholder agreement gave the company the right to exercise the call option in case Essar used its put option. There were two back-to-back contracts that gave Vodafone the right to exercise that option, he said.

Telecom industry watchers believe Essar is adopting a tough negotiating strategy to get a better value for its 11 per cent stake. However, many sector analysts said considering the current market situation, the valuation of Essar's stake might be less than even $5 billion. JP Morgan recently valued Essar's 33 per cent stake at $2 billion.

Sources said Essar would ideally want to exit only partially and retain most of its existing rights as a shareholder, including board seats and veto powers.