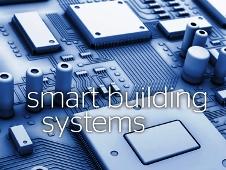 Technology firms like Cisco, IBM, Microsoft and Google, besides research institutes, are helping make cities more responsive to the needs and desires of inhabitants
The 250,000 citizens of Songdo, a business district which borders the Yellow Sea in Incheon, a free economic zone in South Korea, are seeing hectic activity. Every nook and corner is being wired.
The idea is to have everything connected -- buildings, cars and even energy grids.
Networking technology from Cisco is being embedded into buildings, and every home, school and government agency is being equipped with telepresence video technology.
Cisco, which is helping build a prototype of an 'intelligent city' here, has sold 20,000 units of telepresence -- its advanced videoconferencing system. Much of Songdo will have been wired by 2014.
Cisco and New York City-based Gale International hope the $35 billion Songdo project will soon lead to similar developments in China, India, Vietnam and other countries.
A start has been made. Chinese officials have evinced interest in the project. So has India.
Cisco, for instance, signed an agreement with the Karnataka government this February to help develop a roadmap for an intelligent, smart and sustainable Bangalore city.
The timeline for this project has not been made public. Meanwhile, it has also signed an agreement with Lavasa Future Cities (Pune city) to build a city on the backbone of technology.
Building these technologies into new constructions adds relatively little to the overall construction costs. The technologies could vary.
"For instance, you could be ill at home and a doctor could diagnose you using the telepresence facility. Similarly, a yoga class could be beamed into your living room or medical check-ups done remotely," explains Naresh Wadhwa, president & country manager, Cisco India & South Asian Association for Regional Cooperation.
All of these would be managed through a single internet network. Cisco would collect a recurring fee for maintaining the services, similar to a utility. It would be similar to paying a maintenance fee once a month, says Wadhwa, adding: "Some personalised services will be online and others can be push services.
"Every service in a smart city is a revenue opportunity. For instance, one can offer security monitoring services for a nominal fee."
Technologies for smart buildings and cities include Radio frequency identification chips and Cisco Digital Signages for location-based identification, tracking, and personalisation.
Employees and visitors, for instance, can receive targeted, customised content on strategically-placed Cisco Digital Signages inside buildings.
Moreover, by showing power consumption, carbon dioxide emissions, water usage and other information on the Cisco Digital Signage, people can become environmentally-aware, believes Wadhwa.
Asset management and tracking can also be enabled throughout a building, enhancing safety and security. And while Cisco can give a complete office experience including cubicle-style work environments, office rooms, meeting rooms, boardrooms, and a telepresence room supported by an operator, it can also help increase occupancy rate of commercial buildings, claims Wadhwa.
"Our solution allows users to adjust their office environment, set up network services, personalise desktop displays, and use an Internet Protocol phone," he adds.
The 'smart city' concept is gathering momentum. Smart systems are transforming energy grids, supply chains and water management, as well as helping to confirm the authenticity of pharmaceuticals and the security of currency exchanges.
Stockholm, for instance, has used smart traffic systems to cut gridlock by 20 per cent, reduce emissions by 12 per cent and increase public transportation use dramatically. Smart healthcare systems can lower the cost of therapy by as much as 90 per cent.
University research labs, too, have developed prototypes and solutions for intelligent cities. MIT Smart Cities Lab, for instance, focuses upon intelligent, sustainable buildings, mobility systems (including a GreenWheel Electric Bicycle, Mobility-on-Demand, Citycar and Wheel Robots).
The IntelCities research consortium developed solutions for electronic government, planning systems and citizen participation. The Smart Cities Academic Network is working on e-governance and e-services in the North Sea region.
Simultaneously, billions of dollars are expected to start pouring into 'Smart Grid' development from companies like IBM, Intel, Cisco, Oracle and Google too, as well as from governments which are expected to spend billions of dollars for the same.
Microsoft, on its part, is working with Coventry University and Birmingham City Council on the Intelligent City Proof of Concept which is an interoperable technology platform focusing on transport.
IBM, too, is installing a smart grid at Malta -- a group of islands in the Mediterranean sea -- which will integrate both water and power systems and be able to identify water leaks and electricity losses in the grid.
IBM is intent on using information technology to create many such 'smart grids' all over the world, including India,  in a bid to create a 'smarter planet'.
The reason is simple: Every minute during the next 20 years, 30 Indians will leave rural India for urban areas. India will need some 500 new cities. If they are smarter, the better for us.