The CBI on Friday was grilled by a Delhi court for only "blaming" government servants and not naming any company officials in connection with the charge sheet against Airtel, Vodafone and others for alleged irregularities in the allocation of additional spectrum to them during NDA regime.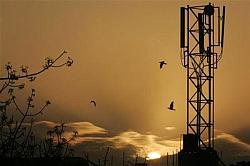 "In a conspiracy, there must be two parties. You (CBI) are blaming only the government servants. Why not the private persons? Who did the conspiracy with the government servants?" Special CBI Judge O P Saini asked.

On being quizzed by the judge, CBI prosecutor K K Goyal said they had tried their best to find out if any company officials were part of the conspiracy but they could not find anybody's name.

"We could not find out anybody's name. We tried to find out who are the persons who instigated this but we could not find out. We tried our best," the prosecutor said.

The court, after hearing CBI's arguments, reserved its order for March 19
on the issue of taking cognisance of the charge sheet.
During the hearing, CBI told the court that no resolution was passed by these companies for applying for additional spectrum.
The court had earlier directed the CBI to place before it documents relating to resolution passed by the three firms, including Airtel and Vodafone, for seeking additional spectrum during the NDA regime.
The CBI had on December 21 last year filed a charge sheet in which former Telecom Secretary Shyamal Ghosh and three telecom firms - Bharti Cellular Ltd, Hutchison Max Pvt Ltd (now known as Vodafone India Ltd) and Sterling Cellular Ltd (now known as Vodafone Mobile Service Ltd) - have been named as accused.
In the 57-page charge sheet, the CBI has booked all the accused for the offences of criminal conspiracy (120-B) of the IPC and under provisions of the Prevention of Corruption Act.