On Thursday, Google India's name was taken out from the suit for trial of various social networking websites for allegedly hosting offending contents, after it was pointed out to a Delhi court that it is merely a software developing firm.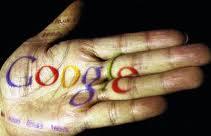 Administrative Civil Judge Praveen Singh dropped the case against Google India agreeing with its plea that it does not operate any social networking website.

The court also dropped cases against seven other entities, Exbii, IMC India, My Lot, Shyni Blog, Topix, Zombie Time and Boradreader as they were not found to be proper parties to the suit.

The court earlier had also dropped cases against Yahoo and Microsoft. After today's court proceeding, names of merely six websites
have been left in the suit.
With this, of the 22 entities against whom the suit was filed for hosting objectionable contents, the case will proceed only against six -- Facebook (India and US), Google Inc, Orkut, Youtube and Blogspot (through Google Inc CEO Larry Page).
The judge allowed firm's plea after plaintiff Mufti Aijaz Arshad Quasmi's counsel Santosh Pandey did not oppose dropping the names of the firms.
Google India pleaded that it is only a subsidiary of Internet giant Google Inc and does not operate the website and it should be removed from the array of parties.
Agreeing with its contentions, the judge dropped the case against the company saying "it is a subsidiary of Google Inc registered in India and is a software developer company which has no role in running of Google Inc."