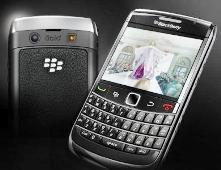 Barack Obama has admitted that his Blackberry is 'no fun', with only 10 people authorized to email him.
The US president said that only 10 people have the address of the BlackBerry he was issued. 
Moreover, the conversation is a bit formal because messages are likely to be archived along with all other White House documents.
"I've got to admit, it's no fun because they think that it's probably going to be subject to the presidential records act, so nobody wants to send me the real juicy stuff," the Telegraph quoted Obama as saying on ABC's The View.
"It's all very official. ''Mr President, you have a meeting coming up and we'd like to brief you,'" he said.
Obama, however, was happy to disclose the contents of his iPod, ranging from Jay-Z, to Frank Sinatra and opera star Maria Callas.
The president said he had no tracks by teen popstar Justin Bieber, but did once meet the singer when he performed at the White House.
"He's a very nice young man," he added.
Obama, however, admitted he had never heard of  'Snooki,' a star of the popular MTV reality show Jersey Shore.