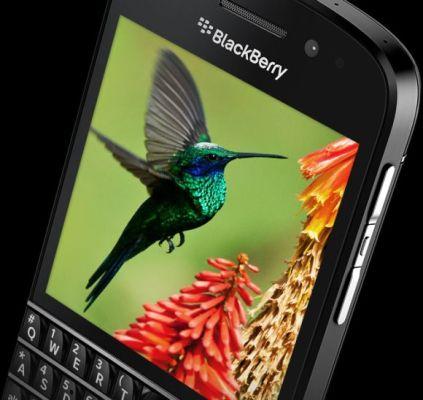 BlackBerry QWERTY. Photograph: Kind Courtesy, BlackBerry
Canadian handset maker BlackBerry, which faces stiff competition from domestic and Chinese brands in India, does not consider the latest entrants Obi and Xiaomi as competitors in the world's second largest handset market.
"We don't consider the players you named as competitors since they play to a lower end market and do not pose a threat across our broad set of capabilities," BlackBerry Executive Chairman and CEO John Chen told PTI when asked if they were facing difficulty due to new players like Xiaomi and Obi who are launching powerful devices at affordable prices.
It is important to remember that BlackBerry is more than just a smartphone manufacturer. It is a mobile solutions firm that services the needs of customers looking for secure technologies that drive productivity, communications and collaboration, he added.
Asked if the firm is loosing its charm due to higher than expected prices, Chen said: "I believe the pricing of our devices is competitive, especially for the higher value that BlackBerry delivers.
"The BlackBerry Z3, for example, has an attractive price point for the features and benefits it provides."
Blackberry's Z3 is available on various e-commerce sites in the range of Rs 14,860-15,950, while the Z10 is available in the range of Rs 12,599-18,499.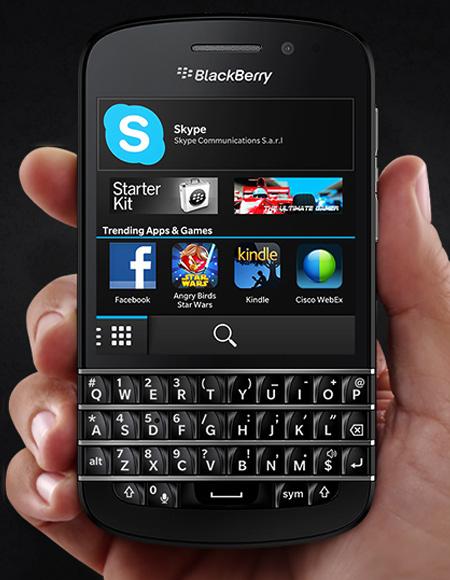 BlackBerry Q10. Photograph: Kind Courtesy, BlackBerry
Often touted as the Apple of China, Xiaomi launched its Mi3 smartphone in India for Rs 13,999 this year.
Whereas, Obi Mobiles, a company co-founded by former Apple CEO John Sculley, launched its flagship handset, Octopus S520, for Rs 11,990 in the Indian market this year.
"BlackBerry continues to be among the top five smartphone brands globally, and India remains an extremely important country for us. In fact, India was also one of the first markets targeted for the BlackBerry Z3 and it has been very well received by consumers in that market," Chen said.
The struggling smartphone maker has been slashing prices of its handsets in India -- Z30, Z10, Q5, 9320 and 9720 -- to drive sales due to competition from Android, iOS and Nokia's Windows Phone, which have been offering devices at affordable prices.
In India, in terms of vendor, BlackBerry failed to find a spot in the top 5 in the April-June quarter.
Samsung leads the tally with 29 per cent market share, followed by Micromax (18
per cent), Karbonn (8 per cent), Lava (6 per cent) and Motorola (5 per cent), as per IDC. In a sign of recovery for the embattled company finally coming out of the red, the Waterloo (Ontario)-headquartered firm said it sold 1.6 million smartphones in the March-May quarter and issued 1.2 million BlackBerry Enterprise Service 10 licences during the same period.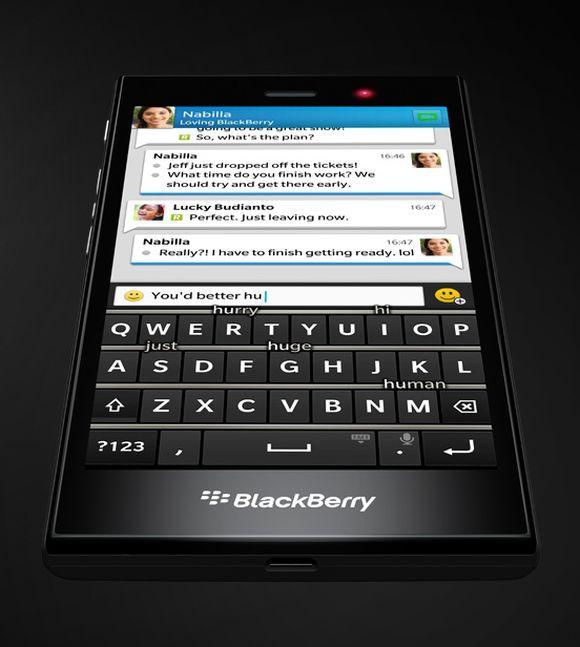 BlackBerry Z3. Photograph: Kind Courtesy, BlackBerry
BlackBerry reported a net profit of $23 million for the quarter ended May 31, helped by growing smartphone sales and higher adoption of enterprise services, against a net loss of $84 million in the year-ago period.
However, revenue for the first quarter of fiscal 2015 stood at $966 million, down 1 per cent from $976 million in the same quarter of previous fiscal.
According to research firm IDC, after three consecutive quarters of sequential decline, BlackBerry's global volumes in April-June 2014 rebounded slightly from the previous quarter, but remain 78 per cent lower than the levels in the year-ago period.
The firm shipped 1.5 million units in the second quarter of 2014 and stood fourth worldwide in terms of market share at 0.5 per cent in terms of smartphone operating systems.
Android was the market leader in April-June period with 84.7 per cent share, followed by Apple's iOS (11.7 per cent) and Windows Phone (2.5 per cent), IDC added.