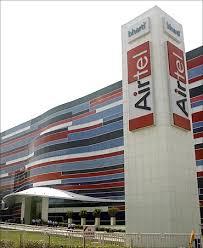 To strengthen its footprint in the African market, Bharti Airtel said on Tuesday it has entered into a definitive agreement with the Warid Group to acquire its Congo operations.

The acquisition will make Airtel the largest mobile operator in the Republic of Congo with around 2.6 million customers, the company said in a statement.

At present, Airtel is the second largest operator in that country with over 1.6 million customers, while Warid is the third largest with around one million customers.

"... it has entered into a definitive agreement with the Warid Group to fully acquire Warid Congo SA. The agreement is subject to regulatory and statutory approvals," the statement said.

It, however, did not reveal the financial details of the deal.

This is the second in-country acquisition by Airtel in Africa.

It had acquired Warid's Uganda operations earlier this year.

The Indian company said the agreement aims to bring together the strengths of Airtel and Warid in Congo Brazzaville and benefit customers in the form of affordable tariffs, superior 2G/ 3G
network and affordable voice and data services.
Existing Warid customers in Congo Brazzaville will now be part of 'One Airtel' network with affordable roaming rates across Africa and South Asia, it added.
"This acquisition is in line with our stated strategy of strengthening our market position through in-country acquisitions, as and when suitable opportunities come along," Bharti Airtel MD and CEO (International) Manoj Kohli said.
With presence across 17 African countries, Airtel had over 66 million customers at the end of September 2013 in the region.
"This agreement creates a win–win situation for the customers and provides them with an opportunity to be part of one of the largest mobile services providers in the world," Warid, Congo Brazzaville Board Member Sriram Yarlagadda said.
With operations in 20 countries, Bharti Airtel is ranked fourth largest mobile operator globally and had over 280 million customers at the end of September 2013.