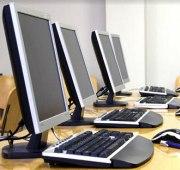 Bengaluru north is emerging as India's first and biggest knowledge city, attracting an aerospace park witnessing around $8-9 billion made by four major global aerospace players and, four defence and research institutions taking up in all 14,000 acres.

Besides, Karnataka has also proposed a Taiwan-modelled incubation centre -- Industrial Technological Research Institute -- on a 250-acre land at Mokshagundum, the place associated with the statesman-engineer M Visvesvaraya, who pioneered industrial development in the state.

Four aerospace manufacturing companies, including Boeing, Airbus and Bombardier have come forward to set shop at the aerospace park, close to Bangalore International Airport.

It will be developed by the Sun Forest City Ventures Ltd, work beginning by December this year.

All the four leading aircraft manufacturers will commence work soon after, Airbus and Boeing launching work by around March-April.

"This will become the world's biggest aerospace centre in about 10 years with an investment of around Rs 40,000-45,000 crore (Rs 400-450 billion)," State's Industries and Commerce Department Principal Secretary M N Vidyashankar said in Mysore.

Also, country's four leading R&D institutions, the Indian Institute of Science (IISc), Indian Space Research Organisation (ISRO), Bhabha Atomic Research Centre (BARC) and Defence Research Development Organisation (DRDO) have sought 14,000 acres which the Karnataka government has offered at Challakere in Chitradurga district.

Bangalore-based IISc was the first to seek 2,500 acres for establishing its second campus, and this was followed by ISRO, with 4,000 acres for its rocket and space research, BARC, 2,000 acres, and DRDO, 3,000
acres, all adjacent to each other.
"These institutions will help shape the place into a knowledge centre that would make it the world's biggest knowledge city in Bangalore north. "We want to develop it as a model city," he said.
Inspired by Taiwan's achievement as a global hardware player, a state government team lead by advisor to the Prime Minister Roddam Narasimha had decided to replicate Taiwan's ITRI in Bengaluru.
"Jawaharlal Nehru Centre for Scientific Research chief C N R Rao, Roddam and 4-5 others have come forward to set up the incubation centre. 250 acres have been identified for it at Mokshagundam," Vidyashankar said at the Mysore Industries' Association interactive session on Saturday.
Half the size of Bangalore city, the 400 sq km Taiwan sees 80 per cent of global computer manufacturers like Acer.
It had 47,000 US patents, five patents adding up each day. SMEs contributed 94 per cent, he said, highlighting emerging opportunities for SMEs in Karnataka and in particular for Mysore, which is forefront in education and research.
"This is the innovation happening there and this is the eco-system we want to build up in Bangalore, the city which produces the highest number of PhDs in the world -- 33,000," the Principal Secretary said.
"Industry will flourish in Karnataka. Whatever may be the global scenario, it will be different in the state. The future of the industry will be the best here for all stakeholders," Vidyashankar predicted.