Apple has incorporated India's Navigation with Indian Constellation (NavIC) GPS system in its iPhone 15 models, Union minister Rajeev Chandrasekhar said on Thursday.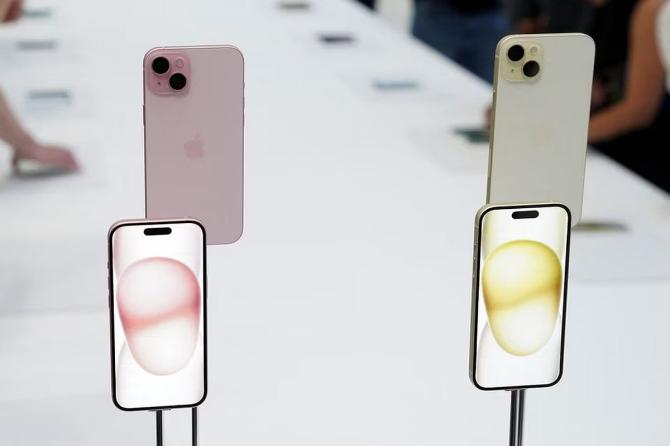 NavIC, which is powered by ISRO satellites, will be available along with other GPS systems of Galileo and Glosnass in iPhone 15.
On September 12, Apple unveiled iPhone 15 Pro and iPhone 15 Pro Max models, and they will be available for purchase later this month.
"There are two big milestones that emerge from the Apple announcement of their newest Iphone 15.
"One is certainly a very satisfying announcement which is that on the very day a customer in New York, Tokyo or London gets in their hand on an iPhone 15, an Indian customer will also get the iPhone on the same day," Chandrasekhar said.
The Minister of State (MoS) for Electronics and Information Technology also said that for the first time ever, iPhone 15 incorporates in its system design the availability of NavIC GPS system, along with other GPS of Galileo and Glosnass.
"So for the first time ever, a global product like iPhone will have incorporated technology that is designed, delivered and powered by the Indian constellation of NavIC which is something that ISRO has built, designed and launched.
"It... shows the coming of age of Indian technology," he said.
When asked if the government plans to introduce NavIC in other areas as well like automobiles, he replied in the affirmative.
"Yes! It is natural that NavIC tracker should be made mandatory for all automobiles.
"The next step will be that all automobiles will also use NavIC trackers.
"Like all iPhones have got NavIC, all automobiles will be powered by NavIC," he said.