While global iPhone sales fell by 16 per cent in the quarter, iPhone sales in India were up by 56 per cent during the period.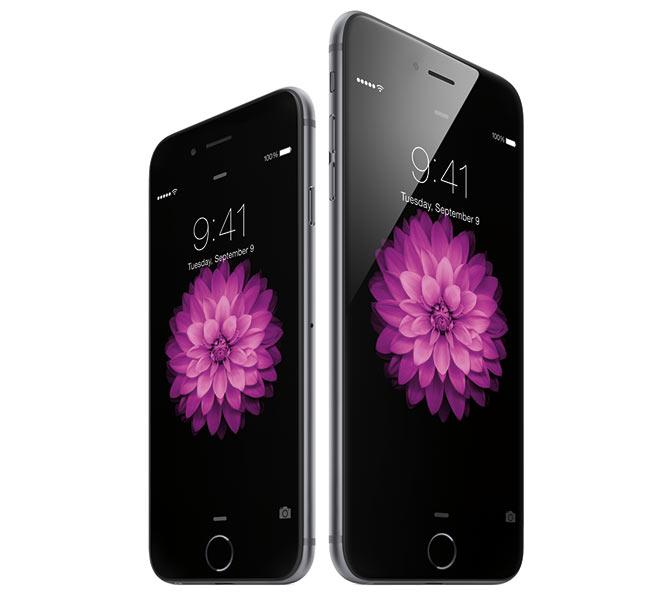 For tech giant Apple, India is the last bastion of growth, even as its revenues fell for the first time in 13 years in the quarter ended March.
Globally, its flagship iPhone's sales fell by 16 per cent during the quarter; but in India, its sales grew by 56 per cent.
On Wednesday, Apple reported a 13 per cent drop in revenues at $50.6 billion, while profits slid by 22 per cent to $10.5 billion for the March quarter.
Growth of iPhone sales in the US and China (the company's two largest markets) has turned negative, after hitting saturation point.
About $50 billion of Apple's stock value was also wiped away.
Tim Cook, chief executive officer, Apple, brushed away worries that demand for smartphones globally had hit a peak by saying that penetration still stood at only 42 per cent.
He said there was still room for growth, especially in emerging markets. "For example, in India, our iPhone sales were up 56 per cent from a year ago," he told an investor call.
Apple eyes India for future growth While India is indeed the only bright spot for Apple, the country contributes to just one per cent of overall iPhone sales.
So it is unlikely that it will offset the global decline in the short term, according to telecom analyst Counterpoint Technology Market Research.
However, with a base of just 220 million smartphones in the country, which is less than 30 per cent of the population, the long-term potential of India is huge.
Nine out of 10 smartphones sold in India run on Android, the mobile operating system of Google, with average price points of less than Rs 10,000.
Apple has two per cent market share in unit values and 10 per cent in value terms.
However, Apple attributes the low sales numbers of the iPhone to the slow mobile internet speeds in India as most consumers are on 2G or 3G networks and expects the faster 4G network would help consumers realise the utility of iPhone.
"Because the smartphones that are working there (India) are low end, primarily because of the network and the economics, the market potential has not been as great. But I view India as where China was maybe seven to 10 years ago. From that point of view, I think there's a really great opportunity there," said Cook.
The local market began showing consistent high double digit growth for iPhone sales, with the Cupertino company registering a 76-per-cent increase during the October to December quarter.
This demand from emerging markets (especially India) drove Apple to release its most affordable smartphone yet, the four-inch iPhone SE that's now being aimed at people switching over from Android to the iPhone.
Sales of the iPhone SE were not reflected in the Jan-Mar quarterly report since the device launched only on March 31.
India is already adding smartphones at the rate of 100 million devices every year, but this growth is expected to compound with the coming of better network connectivity and faster data speeds, at lower cost.
Reliance Jio has invested close to $23 billion to setup its 4G infrastructure and could potentially boost the already fast growing smartphone market in the country. The iPhone too will benefit from this.
"Compared to China, India will be slower in iPhone adoption as disposable income of Indian middle class is still less as compared to that of China a few years ago. This can be supported by the recent uptake of iPhone 5S (first launched two and a half years ago) which contributed to almost half of total sell-in during Q1 2016 in India post its steep price cut in December," said Neil Shah, director at Counterpoint Research.
While for Apple the growth of its business in India is indeed encouraging, the impact isn't going to be seen anytime soon.
The company need to continue building its distribution channel as there's already a sizeable chunk of the population that can afford the iPhone's hefty price tag. Apple is seen to be moving along this path by increasing the number of distributors from one to five and is even trying to setup a wholly-owned wholesale subsidiary in the country.
"Apple is seen as an aspirational brand even in tier two and three cities," says Vishal Tripathi, Director at technology researcher Gartner Inc. "I would still see them do lot more in India, primarily on smartphone. Lot of innovative work around cashback, zero interest and EMI. The phone is still Rs 60,000. These innovative ideas would help increase sales."