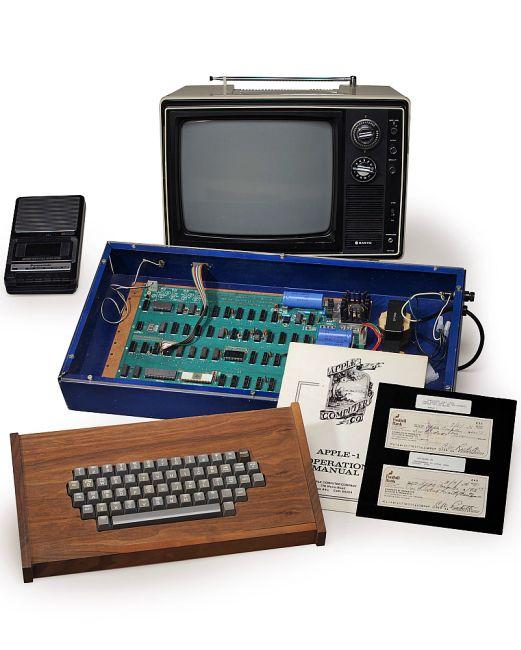 Image: Apple-1 Personal Computer. Photograph: Kind Courtesy, Christie's
A rare Apple-1 computer personally sold by the company's co-founder Steve Jobs nearly 40 years ago has fetched a whopping 5,000 at an auction in New York.
Jobs himself worked on the computer and sold it from a garage in California in July 1976 for $600.
One of about 60 from Apple's first line of machines, the computer was sold to an undisclosed buyer by Christie's in New York.
The computer was originally purchased by Charlie Ricketts, who dropped by Jobs' parents' garage in Palo Alto to plunk down $600 for the computer, Wired reported.
A month later, Ricketts paid Jobs another $193 for some extra programming work on the machine.
The current seller, Bob Luther, bought the Apple-1 computer in a Washington auction ten years ago.
Luther became obsessed with the machine's history, so much so that he wrote a 391 page book about the computer.
In October, the HenryFordMuseum paid $905,000 for a different Apple-1 computer, two-and-a-half times what Luther's system fetched.