Amazon.com Inc is testing delivery packages using drones, CEO Jeff Bezos said Sunday on the CBS television program "60 Minutes."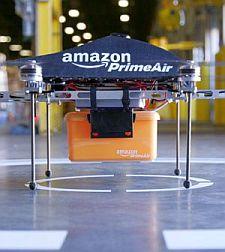 Bezos said the drones, unmanned vehicles that fly through the air, could deliver packages that weigh up to five pounds (2.3 kg). That represents roughly 86 per cent of packages that Amazon delivers, he said.

The drones, which would pick up items from Amazon's distribution centres and fly them to customer's homes, probably won't
be put into use for four or five years, Bezos said.
According to Amazon's website, The goal of this new delivery system is to get packages into customers' hands in 30 minutes or less using unmanned aerial vehicles.
"We'll be ready to enter commercial operations as soon as the necessary regulations are in place. The Federal Aviation Administration (FAA) is actively working on rules for unmanned aerial vehicles," says the information page on the retailer's website.
The company expects the rules to come in place by 2015.
(With inputs from Reuters)