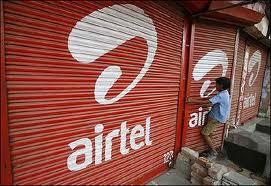 Bharti Airtel on Monday said it had approached investors for re-opening of euro 750 million (Rs 6,320 crore) of senior, unsecured notes.

This is likely to help it raise ¤1 billion via this bond. The money would be used to repay and refinance existing debt, the company has said. It had raised euro 750 mn in December from these notes.

These will have open market listing on the Frankfurt Stock Exchange.

"Bharti Airtel International (Netherlands) BV, a wholly owned subsidiary of Bharti Airtel Ltd, has approached investors for the re-opening of euro 750-mn, four per cent, senior notes due December 10, 2018," stated the company.

The notes will be fully and unconditionally guaranteed by Bharti Airtel.

This is the first foreign currency bond issuance out of India in 2014 and the largest euro bond issuance out of India.

The notes have been priced at 275 basis points over the curve-adjusted five-year euor mid-swap, with a fixed coupon of four per cent per annum.

Bharti will fully apply the
net proceeds to refinance its existing debt.
In March last year, Bharti had raised $1.5 billion by issuing foreign currency notes in two tranches.
In the first round, it had raised $1 billion by issuing Reg S bonds with a coupon rate of 5.125 per cent, maturing in 2023.
In the second round within a month, it had raised $500 mn, primarily to pay off high interest loans and fund capital expenditure requirements. The additional $500 million notes were issued at a premium.
Harjeet Kohli, group treasurer, said: "We are delighted with the response in the euro debt markets for Bharti Airtel.
"Across tenors and markets, Airtel now has $1.5 bn in the dollar bond markets and ¤1 bn in the euro bond markets.
"These issuances have much diversified our sources of funding, currencies and investor base.
"The pricing and appetite represent the strong demand for a robust and internationally diversified investment grade credit like Bharti Airtel."
In geographic distribution, percentage in paranthesis, the subscriptions were from Britain (51), cent from France (16), Netherlands (12), other European countries (19) and Asia (two).