Software firm Adobe Systems Inc is laying off 680 full-time positions worldwide, nearly 10 per cent of its total workforce, as part of its cost cutting initiative.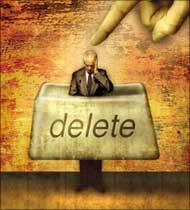 "We expect to eliminate approximately 680 full-time positions worldwide," Adobe said in a regulatory filing adding that this workforce reduction would appropriately align its costs in connection with its 2010 restructuring plan.
Adobe, the maker of Photoshop, Flash and Acrobat has an employee strength of more than 7,000.
Because of the said layoffs, Adobe Systems would be hit by pre-tax restructuring charges of $65-71 million, which would be reflected in the fourth fiscal quarter.
"We expect to record approximately USD 18-20 million of these charges in the fourth fiscal quarter ended November 27, 2009," Adobe said.
Majority of the restructuring plan would be completed by the end of fiscal year 2010. "Substantially all of these charges will result in cash expenditures," Adobe said.
However, employees of online business optimization software provider Omniture, which Adobe acquired in October this year, would not be affected by the restructuring plan.
"Adobe expects to incur additional restructuring expenses relating to Omniture's operations. These costs would be included in the assumed liabilities of Omniture as of October 23, 2009 and would be recorded as part of the total acquisition purchase price of Omniture," Adobe added.