Tata Sons and Singapore Airlines (Tata SIA Airlines) on Wednesday got a no-objection certificate (NOC) from the ministry of civil aviation to start a full-service airline.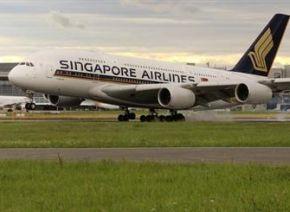 A senior official in the ministry said, "The ministry has approved the NOC for Tata SIA."
The home ministry had accorded security clearance to the three board members of the airline — Chairman Prasad Menon and directors Mukund Rajan and MakSwee Wah.
The airline will now have to apply to the Directorate General of Civil Aviation (DGCA) for an air operator's permit (AOP).
A Tata SIA spokesperson in response to the ministry's decision to grant NOC said, " We are preparing the documentation and will soon apply to the DGCA for the permit. We have in-house expertise and have not hired any external consultants.'"
Yeoh Phee Teik, an SIA executive who is director of the project office in India, is tipped to be the airline's chief executive. He was the divisional vice-president of information technology at SIA.
Tata SIA has also selected Tata group executive Niyant Maru as its chief financial officer. Maru currently serves as chief financial officer in Tata Realty and Infrastructure Limited.
According to government officials, Tata-SIA is likely to start operations with four A320s and a staff of 400-450.
The airline had indicated it would like to fly by mid-2014 but given the airline is yet apply to DGCA for AOP, experts say commercial operations are unlikely to start before the winter schedule of 2014.
Tata Sons had partnered SIA on September 19 to launch a full-service carrier in India at an initial investment of $100 million. The Tatas will be the driving force, with a 51 per cent stake. SIA would take the rest for $49 million.
The airline has made Delhi its operational hub because of the huge capacity constraints in the Mumbai airport. Tata SIA has said it would like to operate international flights from India depending on government approvals.
Government rules do not allow domestic airlines less than five years in operations and with a fleet of less than 20 aircraft to start international operations. The ministry has drafted a cabinet note to change the policy.
The Tatas have a partnership with Malaysian carrier AirAsia for a low-cost airline, likely to start operations in India later this financial year.