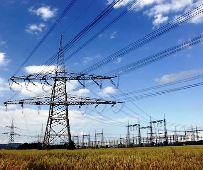 Almost 60,000 consumers of Tata Power Company across Mumbai will have to face increased power billing following state government's order to TPC to continue supplying power to R-Infra, a top company official said on Monday.
"As state orders us to continue supplying power to R-Infra we will have to procure power from outside and that will cost more to our customers," TPC's executive director (operations), S Padmanabhan told PTI.
Currently, TPC's own power costs an average Rs 4.50 per unit, while electricity from outside costs between Rs 7 and Rs 12.
In summer, the traded power rate reaches its peak, he said.
"If we have to continue buying power from the open market to meet their growing demand, the burden will have to be passed on to consumers," he said.
In addition, TPC is also facing a challenge to provide 100 MW to BEST, because of the State's order to continue power supply to R-Infra, despite the signing of a power-purchase agreement.