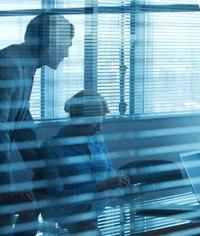 Tata Communications Payment Solutions, a wholly-owned subsidiary of Tata Communications, on Thursday launched the country's first white-label ATM at Chandrapada, a tier-V town near Mumbai.

The facility has been branded 'Indicash'. Last month, TCPS secured a licence from the Reserve Bank of India to launch white-label ATM operations, under the central bank's scheme 'B'.

Under this scheme, the while-label ATM licensee has to set up at least 5,000 ATMs a year, for three years.

For every two ATMs installed in tier-III to tier-VI centres, the company would be able to install an ATM in tier-I and tier-II centres.

The company already operates about 27,000 ATMs for 37 banks across the country.

"We look to have 50,000 ATMs, including 15,000 WLAs (white-label ATMs) by FY16," said Sanjeev Patel, chief
executive of TCPS.
Early this week, Federal Bank had announced it had signed up as a sponsor bank for TCPS white-label ATMs.
A sponsor bank is one that supplies cash to white-label ATM operators, for their ATMs.
"We are open to more sponsor banks; it depends on the bank's reach in a particular region," Patel said.
"For the ATMs, we will leverage Tata Group's retail presence in small centres; however, we would also talk to other corporate houses and government agencies who have vast presence in tier- III to tier-VI centres," said Srinivasa Addepalli, chief strategy officer, Tata Communications.
"Trust is another factor people look for in financial transactions and Tata group does enjoy that trust. This would give confidence to people to use Tata ATMs," he said.
On Tuesday, gold loan company Muthoot Finance said it had received the central bank's in-principal approval to set up white-label ATMs.