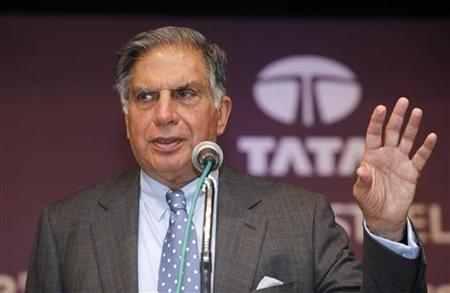 Tata Group Chairman Ratan Tata on Friday met Jammu and Kashmir Chief Minister Omar Abdullah and expressed his desire to expand his group's activities in the state.
During the breakfast meeting, they explored the possibility of cooperation in information technology, hospitality, agro-product and horticulture sector, officials said.
Both agreed that a top level delegation from the state government and the Tata group will meet soon to discuss mutually beneficial areas.
Tata said he was in favour of widening the presence of his group of companies across the state, the officials said.
The 74-year-old industrialist recalled his fond memories of visits to Kashmir Valley with his grandfather and stay at a house boat in Nigeel lake to which the Chief Minister extended an invitation to him to relive his childhood memories.
Tata arrived this morning for interaction with the students of Kashmir University, a programme being organised by Congress leader Rahul Gandhi.