Today, talent from across the world finds voice at the Tata Group in a way that was not the case before Ratan Tata took over.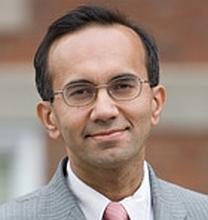 I have had the good fortune to engage with the Tata Group since the mid-1990s, soon after Ratan Tata began a concerted attempt to reshape the group.

As an interested outsider - educator, researcher, entrepreneur - I have been trying to identify what most impressed me about the group over the past two decades under Mr Tata's stewardship.

I concluded that it was the group's reinvigorated commitment to talent. It is the foundation of the group, and the enabler of the ambitious course on which it has embarked, and on which Mr. Mistry must now build.

There are, of course, other business leaders who have comparably exhorted their people to exceed the self-imposed limitations of their own minds.

I can think of Eli Hurvitz at Teva in Israel who converted a small, generics company into a world-class contender in pharma, pioneering a new way to marry generic drugs and new drug discovery. Or the Samsung group leadership.

Like Teva and Samsung, the long-run focus on talent has had an effect.

Today, talent from across the world - whether interns from Harvard and other leading universities of the world, or CEOs of the major Tata companies - finds voice at the Tata Group in a way that was not the case before Mr. Tata took office, and managers find their way to leadership positions earlier in their careers.

Harvard Business School is fortunate to be the recipient of largesse from the Tata Trusts,
thanks to Mr. Tata's leadership.
HBS will soon host Tata Hall, a new building overlooking the Charles River in Cambridge, housing a state-of-the-art executive education facility that will nurture management around the world.
Recently Sam Palmisano, just-retired CEO of IBM, reflected on his multi-decade career at IBM, while speaking to one of my HBS colleagues. He pointed out that the IBM tech career isn't for everyone, as successful as it is.
There are alternative ways to make a splash in the world of technology. As Palmisano put it, an alternative is the much-glorified Silicon Valley-centric model: Develop an idea, 'flip it' to the equity markets, and move on to the next startup.
This isn't what works at IBM, where there is consistent work applying technology to societal problems in the service of, as their slogan puts it, 'a smarter planet.'
Similarly, there are plenty of legitimate ways to make a splash in corporate India today, several of the get-rich quick variety.
The Tatas, like IBM at least in the context of this discussion, represent a different path - more values-centric, more focused on a sustainable set of solutions to society's long-standing challenges.
The group's focus on talent is what will allow it to pull this off. This is Mr. Tata's biggest contribution.
(The writer is Jorge Paulo Lemann Professor at the Harvard Business School, and Director of Harvard University's South Asia Institute. He is also an adviser to the Tata Opportunities Fund)


Ta-Ta, Ratan: Tribute to an iconic Indian