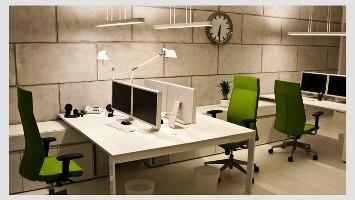 It is important for companies to focus on the details of ways to improve corporate governance, stresses Mazars India in a survey on the subject.

Mazars is an international organisation, specialising in audit, accounting, tax and advisory services.

Its report says companies vigilantly monitoring their strengths and weaknesses would go far in improving their processes.

This includes having a whistle-blower framework to report unethical behaviour, actual or suspected fraud or violation of the company's code of conduct and ethics policy.

"For any whistle-blowing policy to be successful, attentiveness and strong leadership is required by the board and senior levels of management to create a culture that is open, honest and encourages people to speak out, without fear of retribution," said Sunil Sangar, chief internal auditor, Tech Mahindra.

About 85 per cent of firms with a whistle-blower mechanism stated they provided complete anonymity and protection to anyone who reported a matter.

Two-thirds of survey respondents (it covered 500 companies from a diverse array of sectors) stated an Ombudsman directly reported to the audit committee.

A little over half of the respondents said members of the audit committee, including directors, had called independent external for an objective assessment of aspects in their management reports.

"Companies are facing strong demands for transparency and accountability.

"It is, therefore, important for directors to have independent perspectives, particularly when making difficult decisions," said
Arvind Chopra, group president, group assurance and cost control, Essar Group.
The audit committee, the survey says, needs complete access to all company information, and the authority to probe further on any financial matter to the extent it sees fit.
Nearly all the respondents said they had the means to discuss and communicate aspects relating to risk management to their boards and/or audit committees.
"The need for risk oversight from the board of directors has never been more pronounced than it is on Sunday.
"As the board is not expected to participate in the day-to-day affairs of an organisation, they need to ensure that risk management processes are designed to be executed throughout the organisation, in line with the corporate strategy. In addition, such procedures need to operate as desired, to enable the board to discharge its responsibilities effectively," said Adi Godrej, Chairman, Godrej Group.
The survey says 82 per cent of both listed and unlisted companies are in a position to prepare and get their financial statements audited within 60 days from the close of their respective year.
As many as 57 per cent have their financial statements prepared within 30 days from the close of their year, a healthy sign.
"The development and timely publishing of annual financial statements is one of the core facets of external accountability to a firm's shareholders, partners and other stakeholders," the survey says.
Around 30 per cent of the respondents were from companies not listed on any stock exchange. Companies interviewed for the survey had an annual turnover between Rs 70 crore (Rs 700 million) and a little over Rs 10,000 crore (Rs 100 billion).