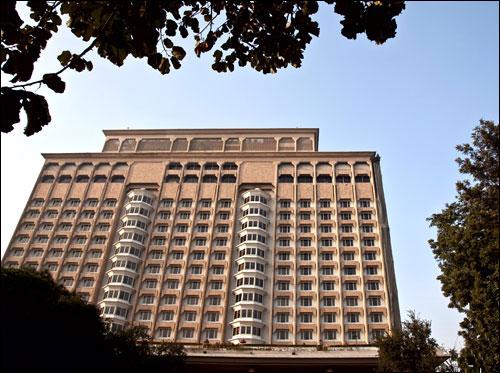 The city's landmark five-star Taj Mahal hotel, popularly called the Taj Mansingh after the road it's situated on, is likely to get yet another lease extension.

No decision has been taken on the issue of first right of refusal for the present operators, the Taj group, at the time of auction of the luxury property. The latter's latest lease is to expire in three months.

The New Delhi Municipal Council, the civic body for the 43 sq km in the heart of the city (which owns the land in question and, so, the property), is to meet on Friday; its chairman has written to the Union home ministry (to which the city government is answerable) for directions on the auction process.

NDMC is awaiting the Union solicitor general's opinion on whether or not to give the first right of refusal to the Tata's Taj Hotels. The civic body could not hold an auction earlier, as the city's legislative assembly polls were on and there were restrictions in the election code of conduct. General elections are likely to be announced in March or April. "We have time till February. We first have to wait for the home ministry's direction,"
said Jalaj Shrivastava, chairman of NDMC.
The civic body had earlier planned to begin the auction in January and complete the process by March. However, with no clarity yet on giving first right of refusal to the company, it is still stuck where it was in September last year. NDMC also feels if they've waited this long for the auction, a delay of some few more months would not make a big difference.
The Council is ready with bid documents for both scenarios — whether or not the Taj group is given the first right of refusal. NDMC is expecting bids from international chains for the prized asset in Lutyens' Delhi.
In April, Indian Hotels Company (IHC), which operates the Taj group of hotels, had approached the high court here for a stay on the auction. The court had told the company it could seek legal recourse if NDMC took coercive action. The next hearing is January 21. IHC had filed an injunction suit against the auction of the Mansingh property, to get a stay on the auction.
The company had signed a 33-year lease agreement for the property, which expired in October 2011. Subsequently, NDMC extended its lease thrice; the next expiry is on March 31.