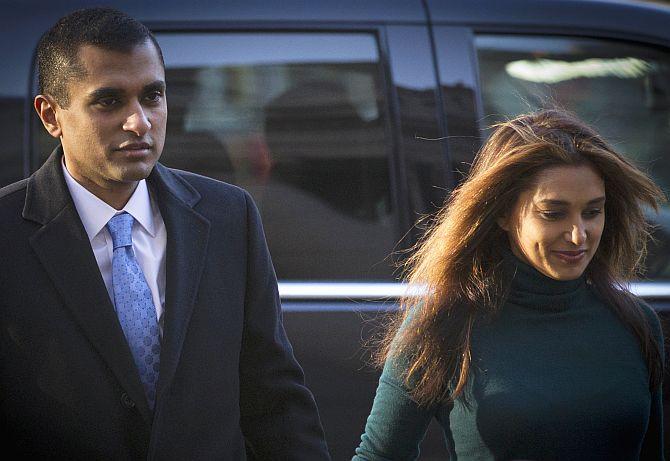 Mathew Martoma, an Indian-origin hedge fund portfolio manager, convicted for his role in the most lucrative insider trading scheme in US history, was ordered to begin his 9-year jail term from November 20.
Martoma, 40, was ordered by US District Judge Paul Gardephe to surrender by Thursday afternoon, after he lost his bid last week to remain free on bail pending appeal of his conviction.
Martoma was sentenced in federal court last month for his role as the "central figure" in the most lucrative insider trading scheme in US history involving $ 275 million in illegal profits and avoided losses.
Martoma was also ordered to forfeit a $9.3 million bonus he earned through the insider trading as well as his interests in his Florida home and several bank accounts.
He had moved court for bail pending appeal saying his appeal will raise "several other close questions including that evidence was improperly excluded and his sentence was both procedurally and substantively unreasonable."
The court last week rejected Martoma's bid for bail pending appeal saying he has "failed to show that the appeal raises a substantial question of law or fact."
Earlier, Martoma's lawyers had sought additional days for Martoma to begin his prison term to allow him to "spend a few additional days" with his wife and three young children "in order to help prepare the children for the impending separation from their father".
Image: Mathew Martoma and his wife Rosemary.
Photograph: Reuters