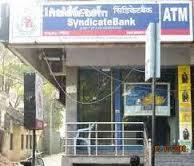 A special CBI court on Friday ordered issuance of process for the presence in court of alleged middleman Purushotam Totlani, who is evading arrest in connection with the Syndicate bank bribery case.
Special CBI Judge Swarana Kanta Sharma observed that the accused was 'concealing himself' and despite issuance of non bailable warrants against him twice, he could not be arrested by the probe agency.

The order came after the CBI moved an application seeking issuance of proceeding under section 82 (proclamation for person absconding) of the CrPC against Totlani in the case in which various other accused, including Syndicate Bank CMD Sudhir Kumar Jain and Bhushan Steel Ltd Vice-Chairman Neeraj Singal, have already been arrested.

"I am convinced that the accused (Totlani) is concealing himself and NBWs cannot be executed against him and therefore, order issuance of process under section 82 CrPC for September 22," the judge said.

The court also observed that according to the CBI, despite issuance of NBWs and its repeated attempts to arrest Totlani, he has evaded arrest and could not be found either at his residence, business address or residential premises of any of his relatives.

The court on Thursday dismissed the bail pleas of CMD of Prakash Industries Ltd Ved Prakash Agarwal and its Director Vipul Agarwal, who were arrested in the case.

The accused arrested in the case are presently in judicial custody till August 29.

On August 2, CBI had arrested six accused in connection with the case.

CBI had claimed to have recovered Rs 21 lakh (Rs 2.1 million) in cash from Jain's residence besides gold worth Rs 1.68 crore (Rs 16.8 million) and documents of fixed deposits of up to Rs 63 lakh (Rs 6.3 million).

CBI has filed two cases against Jain, accusing him of receiving a bribe of Rs 50 lakh through conduits and abusing his official position to enhance the credit limits of some companies in violation of laid-down procedures.

Bhushan Steel Ltd vice-chairman Neeraj Singal, co-accused in the case, was arrested by CBI on August 7, hours after the court had issued a non-bailable warrant against him.

In two FIRs, CBI has named Singal, Ved Prakash Agarwal, Vipul Agarwal, chartered accountant Pawan Bansal, Vineet and Puneet Godha (relatives of Jain), Vijay Pahuja, Totlani and Pankaj Bansal.

They have been booked under the Prevention of Corruption Act and criminal conspiracy under the IPC.