SMC will work with Microsoft and its partners to bring solutions for water management and urban planning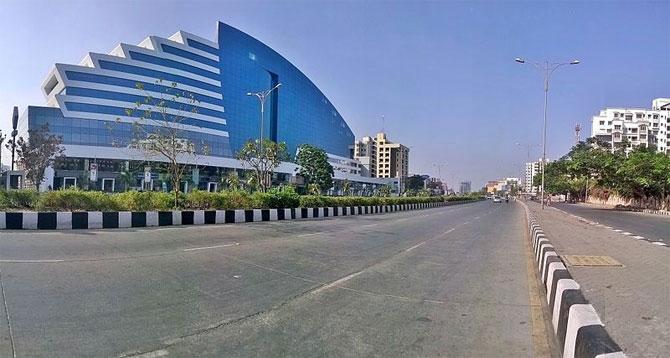 Image: International Business Center, Piplod, Surat. Photograph, courtesy: Tarunyadav1989/Wikimedia Commons
The Surat Municipal Corporation (SMC) on Friday announced its partnership with Microsoft India to transform Surat into a smart city by introducing several citizen centric services with the help of global software giant.
Announcing the partnership today, Surat municipal commissioner Milind Torawane said that modernisation of civic services is the need of the hour for a city like Surat, having population of around 50 lakh (5 million).
"Surat is the fourth fastest growing city in the world with a population of 50 lakh. 80 per cent of the world's diamonds are processed in Surat, while 40 per cent of India's demand for textiles is met by the city," said Torwane during a function held in Surat.
"In this context, it becomes important to leverage technology as an enabler of constant modernisation. We are excited to partner with Microsoft to transform Surat into a sustainable and competitive city that cares for its citizens," added Torwane, who was accompanied by Surat mayor Niranjan Zanzmera and many other dignitaries.
According to a press release, SMC will work with Microsoft and its partners to bring solutions for water management and urban planning, which include building plan approvals. In coming months, Microsoft will help SMC to roll out these services through its CityNext program.
It is claimed that Microsoft's CityNext program will make citizen services more responsive besides increasing transparency, efficiency and productivity of departments.
Surat has already implemented several e-Governance and citizen oriented solutions developed on Microsoft technologies in the past, said the release.
These services include Property tax payments, birth and death registration, grievance redressal system, vaccination alert system, application tracking systems, solid waste management system, etc.
"In line with the government's vision of 100 smart cities, Surat will be transformed into a smart city under Microsoft's CityNext program, which is designed to develop a sustainable and future-ready city. This can serve as a model for other Indian cities," said General Manager-Public Sector, Microsoft India, Neeraj Gill.