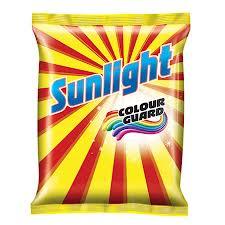 INCEPTION: One of Unilever's earliest products was also the first brand it brought to India.

The English industrialist William Hesketh Lever launched Sunlight, in 1884 as a laundry soap to lessen work for women and increase hygiene.

Unilever's largest R&D centre was named after the brand as Port Sunlight.

Within four years, a large container with crates of soap bars embossed with the words 'Made in England by Lever Brothers' landed up at the Kolkata harbour.

It was first imported and sold through visits by executives from England, before representatives in the port cities of India were assigned to sell it along with Lifebuoy and other soaps.

THEN AND NOW: The world's first branded and packaged soap has changed form in India. It was a popular laundry cake to begin with.

However, with the change in consumer preference at the turn of this century for powder detergent, Sunlight lost its relevance and Unilever in India (as HLL then) relegated it to the background, and at a point of time, even discontinued it.

For competition from home-grown brands such as Nirma, the company positioned Wheel as its power brand and not Sunlight. Detergents became cheaper as well, further hampering the sale of the brand.

But it was revived in 2004 in a new avatar of the detergent powder in Kerala and West Bengal, priced above Wheel and below Rin.

The brand got a further boost when HUL renewed focus in 2008-09 on regional brands, replacing the earlier power-brand strategy, which had allowed local competition to assail the company's rural and small-town appeal.

Since then, regional multimedia ad campaigns have also been released for the brand.

The laundry soap, a cheaper version, is still present in coastal India.

It is positioned as with the benefits of brightness and colour protection.

The brand is present in different countries in different forms -- as a bath soap in Australia, dish cleaning liquid in South America etc.

NAMES BEHIND THE BRAND: The MD and CEO Nitin Paranjpe's efforts at reclaiming lost ground with a regional focus played a role in reviving the brand

REINVENTED?: The brand had a wider market after its arrival, a century ago, but is now concentrated in two states of India. Branding, too, is done at a regional level even though it has a specific positioning of colour protection.

The column, 50&Counting, will chronicle brands which have survived for 50 years and more in India.

We decipher their good times and bad times.