US-based Abbott Laboratories has sued Sun Pharmaceutical Industries  and Ranbaxy Laboratories in courts there for challenging the patents of its cholesterol-lowering drugs, Niaspan and TriCor, respectively, in separate infringement suits.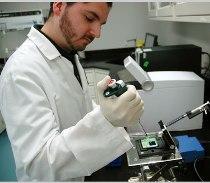 A suit filed on June 4 in the district court of Delaware against Sun Pharma and its UAE-based subsidiary, Sun FZE, was in response to an  abbreviated new drug application filed by Sun with the US Food and Drug Administration for approval to market the generic versions of 750-mg niacin extended-release tablets. Abbott sells the drug in 500 mg, 750 mg and 1,000 mg forms.  
Niacin extended-release tablets are used to raise HDL (good) cholesterol and lowers LDL (bad) cholesterol and triglycerides in people with abnormal  levels.  
Such patent litigation is common in the US, as an innovator company has to sue a generic maker which challenges the patent of a drug with a Para IV certification within 45 days of intimation. Such suits seek to bar the US FDA from giving approval for the drug for the next 30 months.  
Sun's application challenged two patents of the drug, issued in June 2000 and October 2002, said the complaint from Abbott and its arm, Abbott Respiratory. Abbott had earlier filed patent infringement
suits against Sun Pharma and Lupin in the same court, for challenging the normal version of the same drug.  
Abbott had earned $786 million from sale of Niaspan and its various forms in the US in 2008.  
"In US generic law, filing of an ANDA with para IV certifications invariably triggers litigation by the innovator company. Revenues and profits from such filings for generic companies are highly uncertain and usually a few years away, linked to FDA approval and the outcome of the litigation.  Hence, as has been usual for us, we prefer to talk about specific filings only post an approval granted by the FDA," was Sun Pharma's response.  
In another case filed in the US district court for New Jersey on the same day, Abbott sued Ranbaxy and its US subsidiary, Ranbaxy Pharmaceuticals, for infringing three patents of another cholesterol-lowering drug, Tricor. TriCor (fenofibrate) is useful as a lipid and cholesterol-lowering agent for treatment of adults with increased triglyceride levels.   
TriCor and its other version, Trilipix, had sales of $1,341 million in the US in 2008. The suit is to prevent Ranbaxy from sale of fenofibrate tablets in 48 mg and 145 mg dosages. The patents in question are valid till January 2018. Abbott and TriCor's innovator, Fournier, had earlier filed patent infringement suits against Lupin and US-based Impax for challenging patents of the same drug.