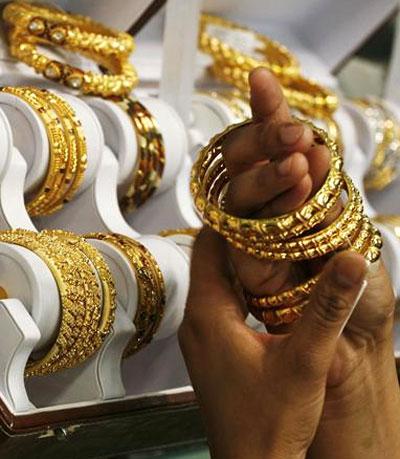 Bombay Stock Exchange and the National Stock Exchange have together sold gold bonds worth 500 kg through their respective platforms.
National Stock Exchange sold more bonds than BSE.
Bombay Stock Exchange collected Rs 49.55 crore (Rs 495.5 million) by selling bonds of 159 kg in 3,932 bids, while National Stock Exchange's sovereign gold bond bids surpassed the Rs 100-crore (Rs 1-billion) mark.
NSE received 341 kg worth of subscription bids for the fourth tranche of sovereign gold bond scheme, through its distribution network.
Bids were received during the five-day window that ended on July 22.
The bonds were issued by the Reserve Bank of India on behalf of the Centre.
Initial estimates show total collection is worth Rs 106.5 crore.
These numbers are, however, subject to verification by RBI. NSE said it received around 8,000 applications.
Earlier, Reserve Bank of India had appointed NSE and BSE as receiving office for collecting subscription bids from investors.
Bonds were issued at Rs 3,119 per gramme of gold.
NSE said its online mutual fund platform, NMF II, was also customised to ensure mutual fund distributors were able to participate in the programme.
NSE received about 20 kg worth of bids from this mode alone.