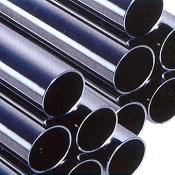 For so long Indian steelmakers, primarily, have been producing the low grade and raw steel and settled for lower margins, not any more.
With a stable 8-10 percent rise in steel demand per year, and mega steel capacities on the anvil, the companies are slowly shifting gears to move up the value chain in search of better margins.
The largest chunk of this value-added, or, finished steel will come for the auto sector.

With a projection of 3 million cars being sold in India in 2015 from 1.9 million currently, no steelmaker is keeping any stone unturned to jump on the bandwagon.

Tata Steel, which currently enjoys 40 per cent of the autograde steel in India is setting up a continuous annealing line in a joint venture with its long standing technical partner Nippon Steel of Japan.

JSW Steel, too, has tied-up with JFE Corporation of Japan and will be setting up an autosteel line at its Vijayanagar steel plant. Its 10-million-tonne steel plant at West Bengal is earmarked majorly for autosteel and value added products.

Essar Steel has a 20-25 per cent share of the autosteel market in India and has started a hunt for a technology partner to further its auto steel share in the Indian market. SAIL is completely exiting the raw and semi finished steel market and is betting big on finished steel.


So what is causing Indian steelmakers to switch gears? Ravindra Deshpande, metals analyst at Elara Capital India explains, "Consumers are slowly shifting to premium and branded steel as that is somewhat a guarantee for a better product. Steelmakers enjoy higher pricing, therefore, its a win-win situation for both."

Deshpande says that given the bent towards special steels, there is no doubt that future profitability and earning growth will be driven by these products. "Value-added steel is the next wave of improving margins for companies," he believes.

Moreover, Deshpande says the auto sector in India will be a major force in driving the sales of finished steel in India.


Value-added steel can be anything from plates, galvanised, colour-coated, flat or long rolled steel, bars, alloy steel, etc.


Another analyst from a domestic brokerage said, "Value-added steel is mostly flat steel and margins are definitely better in those. For example, if a company spends $50 a tonne in making cold-rolled steel from hot-rolled, they will charge at least $100 a tonne from its customers."


State-owned and India's largest steelmaker SAIL currently has a capacity of 14 million tonnes and moving towards producing about 23 million tonnes steel through its various plants spread across India.

Most of its production will be in higher grades of steel as the company spokesperson says, "In the last couple of years, SAIL has introduced several new products having superior product quality attributes, particularly special steels, for meeting the stringent application requirements of the market segments that not only relate to infrastructure but to consumer products and industry as well."

The company has tied-up with Posco of Korea to use the latter's patented FINEX technology to make steel, and an agreement with Kobe Steel for its patented technology to produce high value steel.

SAIL said, "With reference to finished products, specific projects/studies will be undertaken to explore the possibility of producing high value products, such as products for automobile, nuclear power plants and conventional power plants such as forged material and tubing material, special alloy steel and bars, and stainless steel tube and/or any other product mutually agreed to between Kobe Steel and SAIL."


JSW Steel has been slowly ramping up its value-added steel production. In the first half of the current financial year, the company sold 20 per cent more of its flat-rolled steel and a 52 per cent jump in sales for its long rolled steel, both part of the finished steel category.

The company is even setting up a 5-million-tonne hot strip mill for finished steel with Phase-I (3.5 mtpa) already pressed into production. JSW is continuously reducing its semi steel production. In the first half of the current fiscal, JSW's flat steel production is already up by 32 per cent year-on-year and long rolled steel by 44 per cent for the same period.


Vinod Garg, executive director (commercial), Ispat Industries says, "Currently, we have 40 per cent of our products in the finished steel segment and we would like to grow it to 60 per cent on the next two years."

He explains that the satisfaction in producing higher grades of steel is more, margins too tend to improve. He says, "I would any day want my steel to be used in a luxury and premium branded cars."


Koushik Chatterjee, group CFO, Tata Steel says, "The more downstream products the better it is. We have taken the board approval to raise Rs 7,000 crore (Rs 70 billion) and a part of fund allocation will go for capacity expansions.

For example, if Tata Steel Europe has a proposal to set up a line of value-added products with higher margins, then definitely fund allocation will be done for that." The company, in India, enjoys 40 per cent market share in the autosteel market which is currently dominated by imports. Its European arm, Tata Steel Europe's fortunes are driven by the robust demand in the auto sector.


Essar Steel's Executive Director (marketing and sales), Vikram Amin says the company currently has 80 per cent of its products in the value-added category. However, the company will be a 10-million-tonne steelmaker by the first quarter of 2011 and in percentage terms, the share of its value added steel will come down slightly.

Amin says, "Once we are 10 mtpa, value added steel will come down slightly from 80 per cent currently, but in absolute numbers it will go up as we are doubling the total steel capacity." Essar Steel has already commissioned a 1.5mtpa plate mill and has a 2-million-tonne cold rolling capacity at its Pune plant. The company is even looking to partner with a foreign steelmaker to source its autograde technology and customers in the Indian market.


Companies believe that going forward, with the exponential demand growth in auto steel market, consumer durables and other products that use finished steel, value added steel is the way forward and hence, the expansions in those categories.


Analyst say, "Majority of imports in India happen for the flat steel which is in the value-added category and that is a space that the Indian steel makers are trying to capture."