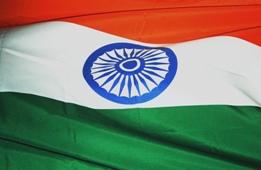 States are gearing up this year for welcoming tourists to unexplored destinations, wooing travelers with ornithology conferences, a taste of tribal hospitality and are offering attractive subsidies for investors.
The flavour seems to be offering a unique experience for the traveller.
Roadshows by regional markets, such as Karnataka and Assam to name a few, have already started, while actor Amitabh Bachchan has been roped in by Gujarat as its brand ambassador.
States have also lined up huge tourism budgets this year for promotion across the country and globally as well.
According to the latest World Travel & Tourism Council data, the travel and tourism industry is expected to directly contribute Rs 1,97,000 crore or $42 billion to the country's gross domestic product in 2010.
The data also say that India will be a tourism hotspot during the 2009-2018 period, having the highest 10-year growth potential compared to other countries.
Karnataka has lined up a Rs 240-crore (Rs 2.4 billion) tourism budget for this year. "Our spending on promotional activities has increased this year and now amounts to Rs 25 crore (Rs 250 million).
"We are looking for roadshow promotions along with internet-based marketing initiatives. The tourism industry is poised on a growth path and Karnataka would like to cash in on the opportunity," state tourism director K Viswanatha Reddy said.
Tourism is the largest service industry in India, with a contribution of 5.90 per cent to the national gross domestic product in 2003-04 and 8.78 per cent of the total employment, according to a study by the tourism ministry.
Assam and Gujarat have also lined up big budgets for tourism promotion this year, with Gujarat having lined up various festivals such as the international kite flying festival, a global bird watchers' conference and also has ambitious plans of developing Saputara, Gujarat's only hill station.
Himangshu Sekhar Das, principal secretary (finance and tourism departments) of Assam, said: "Our tourism budget has gone up to Rs 45 crore (Rs 450 million) this year and we are spending around 20 per cent on promotion.
"Besides, the Assam Tourism Council headed by the chief minister has been set up, which will be looking at spearheading the infrastructure development for tourism in the state."
The council has equal representation from the tourism industry and the government.