Latter's market share rises to 36.1% in Dec; best on-time performance across metro airports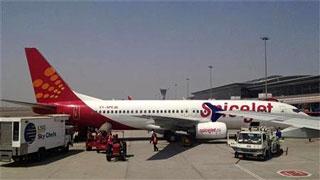 Sharp fleet reductions by SpiceJet in December last year benefited IndiGo, which saw its market share rise to 36.1 per cent during the month, three percentage points more than in November. SpiceJet's share fell four percentage points to 10.4 per cent, its lowest in 2014.
Other carriers gained market share, too, with state-run Air India recording a rise of one percentage point to 18.6 per cent.
The market share of SpiceJet, in which new investors, led by founder-promoter Ajay Singh, have announced an investment of Rs 1,500 crore, is expected to remain unchanged till the coming summer, when it starts increasing its fleet.
As of now, the airline is operating 32 aircraft (17 Boeing B737s and 15 Bombardier Q400s), against 50 in July last year. Daily flights have dropped from 340 to 200.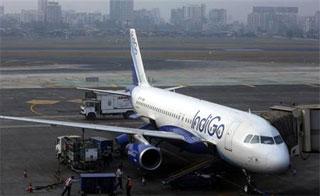 In December, Indian carriers flew a combined 6.4 million passengers, 15 per cent more than in December 2013 (5.5 million). Jet Airways remained at the top spot, with a market share of 21.7 per cent. It also reported the highest load for December (89 per cent). While Air India was ranked third (18.6 per cent market share), GoAir reported a market share of 9.3 per cent. AirAsia and Air Costa accounted for 1.1 per cent of the market each. At 77.1 per cent, IndiGo also had the best on-time performance (OTP) across the four metro airports in December, while Air India's OTP of 59.8 per cent was the lowest.
"IndiGo's strategy of keeping things simple, being punctual, hassle-free and cost-effective seems to be working well, despite growing competition," said Amber Dubey, partner and India head for aerospace and defence, KPMG.
Last year, the aviation sector grew on the back of confidence in India's economic prospects and sharp discounts offered by most Indian carriers which stimulated demand. At 67.3 million passengers, the market expanded 9.7 per cent over 2013. The growth was led by private airlines, which flew 54.9 million passengers (10.9 per cent more than in 2013), while Air India flew 12.4 million (4.3 per cent growth over 2013).
In 2013, domestic air traffic had increased a modest 4.4 per cent over 2012. That year, airlines had carried 61.4 million passengers. In 2012, passenger numbers had declined from a year earlier.
Airline market share for November Vs December