The airline is likely to take up recapitalisation and payment plan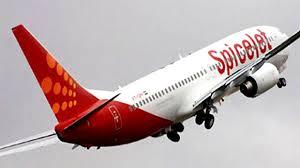 Amid growing concerns over the deteriorating financial health of no-frills carrier SpiceJet, the airline's board is set to meet on Monday to discuss measures to recapitalise the airline.
The meeting comes at a time when the Directorate General of Civil Aviation has directed SpiceJet to prepare a payment plan by December 15 to pay about Rs 1,600 crore (Rs 16 billion), according to DGCA sources, which it owes various vendors and suppliers.
No timeline has been specified to make the outstanding payments at present.

The company had in a statement said ". . . our payables to suppliers is significantly less than the Rs 1600 crore number being erroneously quoted".
According to highly-placed sources in the government, SpiceJet has assured them that promoters will examine ways to infuse capital into the cash-strapped carrier in the meeting on Monday.
"They have been talking of bringing on board an investor for some time. The board is scheduled to meet on Monday. The promoters, we have been told, will look at ways to infuse capital into the airline," said a senior government official.

Out of Rs 1,600 crore, SpiceJet owes Rs 700 crore (Rs 7 billion) to lessors, Rs 400 crore (Rs 4 billion) to other vendors, Rs 100 crore (Rs 1 billion) to the income-tax department, Rs 200 crore (Rs 2 billion) to the Airports Authority of India and Rs 80 crore (Rs 800 million) to other airport operators.

However, in a statement issued on Sunday, SpiceJet sought to play down the crisis, saying: "Our payables to suppliers is significantly less than the Rs 1,600 crore being erroneously quoted.
"The DGCA has not asked for all payables to be cleared by December 15; it has asked for a payment plan to be shared with them by December 15."
Sanjiv Kapoor, chief operating officer of SpiceJet, confirmed the airline's board would meet on Monday. He, however, declined to share the details of the agenda.
"There is a routine meeting with the Board.
"Agenda is confidential," Kapoor said in response to a query from Business Standard.

Concerned about the deteriorating financial and operational performance of the Kalanithi Maran-promoted airline, the DGCA had on Friday withdrawn 186 flight slots of SpiceJet and directed it not to take bookings for flights beyond a month.
After reviewing the financial and operational parameters of the Budget carrier, Prabhat Kumar, director-general of civil aviation, issued a series of instructions to the airline on Friday.
The regulator directed SpiceJet to file a 'convincing schedule' by December 15.
DGCA also instructed the airline not to accept bookings for cancelled flights and refund all affected passengers within a month.
Responding to the directions issued by DGCA, Kapoor said in a statement, "SpiceJet today informed the DGCA and the public that for the near-medium term, it intends to operate a fleet of 22 Boeing 737s and 15 Q400s, down from the 37 B737s we operated earlier this year.
"As a consequence of the fleet reduction of 15 Boeings, unused slots are given back to the airports."
On future bookings on cancelled flights, he said: "This has already been stopped as part of standard process."
He said no future bookings beyond a month would be "counter-productive", adding, "SpiceJet provides refunds of all bookings for cancelled flights made directly with the airline."
SpiceJet has cut its Boeing 737 fleet to 24 aircraft from 42 at the end of last year.
The sharp cut had forced the airline to reduce its daily flights by about a third to 232, sources said.
As of now, SpiceJet is operating 232 flights a day, compared with 340 a day in September.
The airline has pulled out of cities such as Surat and Lucknow.
It maintains it is scaling down its fleet to control costs and consolidate operations.
SpiceJet, however, clarified, "It has been reported is some newspapers that SpiceJet's international flying rights may be in jeopardy as our fleet might fall to below 20 aircraft.
"This is absolutely incorrect and false information, as our fleet is currently 37 aircraft, well above the limit of 20.
"These newspapers neglect that fact we also have 15 Bombardier Q400s in our fleet in addition to 22 Boeing 737s."
The DGCA has also directed SpiceJet to provide a report detailing the numbers of passengers affected by flight cancellations, as well as the subsequent refunds, daily.
The airline has so far made refunds to 55,000 passengers and is scheduled to provide the first compliance report on Monday.
Earlier this week, media reports had said the AAI had withdrawn credit facilities to the airline and asked it to pay in advance before flying from any of its airports. Kapoor, however, said the AAI had reinstated its credit facility.
"Clarifying once more, as news media continue to report wrongly: SpiceJet is categorically NOT on cash and carry with the AAI. @flyspicejet," Kapoor tweeted on Friday.
On salaries to staff, the DGCA official quoted earlier said: "We have asked them to pay salaries for November by December 15.
From January, they have been asked to make payments within the seventh of each month." SpiceJet has said it has made payments to 85 per cent of its staff, payments to employees in high-salary brackets would be cleared in the coming week.
The DGCA has also constituted a team to place SpiceJet aircraft under "heightened surveillance" to ensure safety isn't compromised on account of the SpiceJet's financial troubles. The team will inspect aircraft flown by SpiceJet on a daily basis.
Of late, 115 commanders and 17 co-pilots have resigned from the airline.
"We will keep a strict watch on the airline. We will ensure pilots working with the airline are not made to fly more than the hours specified in the flight-duty limitation norms due to shortage of commanders and co-pilots," said another DGCA official.
Civil aviation minister Ashok Gajapathi Raju had on Saturday ruled out any bailout for SpiceJet.
"We have not supported any airline yet. We cannot support any one airline.
"Then there will be questions why we are supporting X and not Y. They have been talking of investors for some time. We only hope that they (SpiceJet) continue to fly", said Raju.

For the September quarter, SpiceJet reported a loss of Rs 310 crore (Rs 3.1 billion), its fifth consecutive quarterly loss.
For the year-ago period, it had reported a loss of Rs 559 crore (Rs 5.59 billion).
In a recent report, the airline's auditors had termed the ability of the airline to operate a 'going concern'.

TURBULENT TIMES
DGCA recently directed SpiceJet to prepare a payment plan by December 15 to pay about Rs 1,600 crore (Rs 16 billion) which it owes various vendors and suppliers
No timeline has been specified to make the outstanding payments
SpiceJet owes Rs 700 crore (Rs 7 billion) to lessors, Rs 400 crore (Rs 4 billion) to other vendors, Rs 100 crore (Rs 1 billion) to the income-tax dept, Rs 200 crore (Rs 2 billion) to the AAI and Rs 80 crore (Rs 800 million) to other airport operators