The finance ministry is likely to favour an approach that would take into account the payment capabilities of telecom companies while deciding the price and process for spectrum auction this year.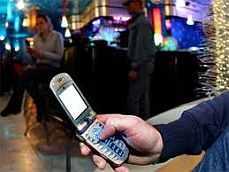 A senior ministry official told Business Standard these companies were already under pressure, and the decisions would have to be taken such that their margins were not affected adversely in a big way.

"Telecom is a very important sector in the current scheme of the government. It has to play the role of a backbone in improving governance throughout the country," the official said, adding revenue from spectrum auction was important, but the government would also have to consider the pressure on companies in the current scenario.

Though the final decision on the issue is yet to be taken by the ministry, the official indicated the ministry might suggest a deviation from the Telecom Regulator Authority of India (Trai) recommendations on the issue.

Telecom companies have already voiced their objections to both the prices and the process recommended by the telecom regulator for auctioning spectrum.

Bharti Airtel Chairman and Managing Director Sunil Bharti Mittal, Vodafone Chief Executive Officer Vittorio Colao, Telenor Chief Executive Officer Jon Fredrik Baksaas and Idea Cellular Chairman Kumar Managalam Birla on Thursday met senior officials in the government, including Communications Minister Kapil Sibal and Finance Minister Pranab Mukherjee, to put forward the industry's concern on Trai's proposals on spectrum auction.

The industry honchos first met Home Minister P Chidambaram and Mukherjee. This was followed by meetings with Planning Commission Deputy Chairman Montek Singh Ahluwalia and Sibal. They also met Pulok Chatterji, principal secretary in the Prime Minister's Office and Department of Telecommunications Secretary R Chandrashekhar.

Trai has recommended a steep reserve price of Rs 3622 crore (Rs 36.22 billion) for every megahertz of 1,800 Mhz band, ten times what operators paid for acquiring licences (bundled with 4.4Mhz) in 2008 -- Rs 1,658 crore (Rs 16.58 billion).

Telecom companies have said if Trai's proposals were accepted, tariffs would have to be increased substantially.