The move is aimed at strengthening the company's plans of taking Thums Up to the $1-billion club of Coca-Cola's global brands by 2020.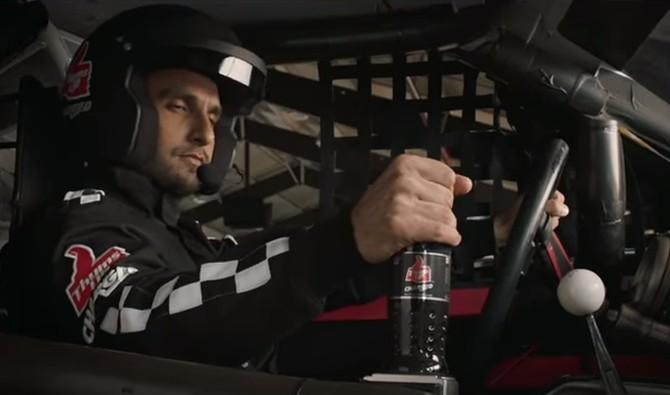 India's largest home-grown cola brand Thums Up is all set to make an international debut in March. Thumps Up will now be produced and marketed in Bangladesh, Sri Lanka, and Nepal, where brand owner Coca-Cola already has its manufacturing facilities. The brand will also be supplied to Bhutan.
The beverage major plans to test the product in its South Asian markets to analyse its acceptance before taking it to other countries.
"Coca-Cola has brought global brands to India, but now we want to see how an Indian brand, which has done well in the country for the past 40 years, performs outside. We are all set to take Thums Up to other parts of South Asia possibly from March," T Krishnakumar, president, Coca-Cola, India and Southwest Asia business unit, said.
The carbonated beverage has a small presence in East Asia -- the consumption being mainly limited to people of Indian origin there. Krishnakumar said this would be the first time that an Indian indigenous brand, owned by Coca-Cola, would "actually go, launch, market and create equity for itself in countries outside India. It's going to be made and marketed locally".
The move is aimed at strengthening the company's plans of taking Thums Up to the $1-billion club of Coca-Cola's global brands by 2020.
"This is the first step, but we are packaging it well so that it can travel well beyond boundaries set by us. But it's got to be a step-by-step process," Krishnakumar said.
Thums Up was a brand created by Ramesh Chauhan of Parle in 1977 after Coca-Cola withdrew from India. Ironically, the US-based cola major re-entered India in 1993 and acquired Thums Up and other brands from the Parle stable for $60 million.
After the acquisition, Coca-Cola had initially cut the advertising spend of Thums Up to boost its own brand, but it soon realised that the latter was the primary competitor to Pepsi and renewed its focus on the brand. The Thums Up brand has a 42 per cent market share in the cola segment in the country.
John Murphy, president of the Asia Pacific Group at Coca-Cola, predicted that in the next two years India might become their fifth-largest market, as it had the potential to feature among its top-three markets globally. Currently, India is their sixth-largest market after Japan.
For its Indian growth story, Coca-Cola has identified five categories, comprising sparkling, juice, energy drink, hydration, and tea and coffee, and will roll out several products this year, which will include local flavours as well.
However, the company doesn't see any immediate boost in the ready-to-drink tea and coffee segments in India.
"I don't think the category is ready for a massive explosion. We see it as a longer-term play and will have some exploration to go forward," said Murphy.