India's software product lobby group iSPIRT will set up a guidelines and compliance committee to investigate allegations of its members using anonymous accounts on Twitter to troll anti-Aadhaar activists.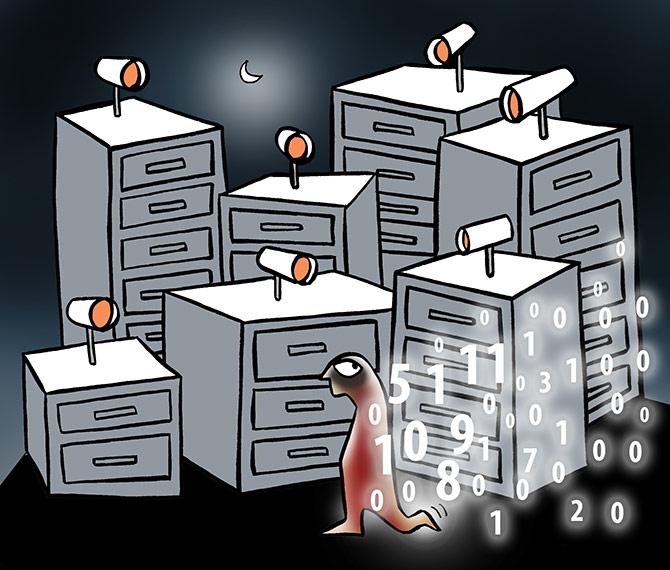 Sharad Sharma, co-founder and governing council member at iSPIRT, on Tuesday admitted using anonymous accounts to troll on social media those who raised questions on Aadhaar and its applications by the government.
He called it a "lapse of judgement" on his part.
'Anonymity seemed easier than propriety, and as tired as I was by personal events and attacks on iSPIRT's reputation, I slipped. I won't be part of anything like this again nor passively allow such behaviour to happen, even in the worst of times,' Sharma said in a statement posted on Twitter.
Kiran Jonnalagadda, founder of Hasgeek, a forum for technology enthusiasts, wrote on blogging platform Medium how he had worked out that Sharma was behind Twitter handles such as @Confident_India which made personal attacks on him and other activists, alleging that the accounts were created using Sharma's personal mobile number.
At that time, Sharma had denied any wrongdoing saying that he was attending to a family medical emergency in the US.
According to Sharma's statement on Twitter, the new committee would investigate into the matter and also recommend revisions to iSPIRT's code of ethics and corrective actions.
He added that he would not be a part of the committee and would abide by any decision it came to regarding his misconduct.
He deflected blame off the organisation, saying that it had hundreds of volunteers and is not just "Sharad and a few guys".
The government's push to mandate Aadhaar beyond the services that it was intended to has caused outrage among civil society, fearing that the unique id programme could be used for surveillance.
The Supreme Court is hearing a petition on the legality of Aadhaar being forced on the people. The next hearing is due on June 27 when it would examine all applications that has been filed against the Aadhaar programme.
The government has mandated applicants of various schemes such as Sarva Siksha Abhiyan to use the Aadhaar number by June 30.
Nandan Nilekani, architect of Aadhaar who is also a mentor to iSPIRT, has maintained that Aadhaar has been conceived with privacy in mind.
"If you're talking about this whole surveillance scare, surveillance is done when you have 24x7 system that knows what you're doing, so from a technology perspective the best surveillance device is your phone. It can record your conversations, it knows where you are because of your GPS location and all that. It even knows if you're walking unsteadily. So the phone is the device you should worry about.
"Aadhaar is not a 24x7 product. I might buy one SIM card a year and do an eKYC, the driver's licence is in my pocket and only sometimes someone might ask for it. With the PAN card I file my returns only once a year," Nilekani said in an interview early this month.
iSPIRT was formed after Sharma, a former India R&D head of Yahoo and other members broke away from software services lobby group Nasscom, to encourage building local software products.
The grouping has startup entrepreneurs, venture capitalists and technology professionals who volunteer to mentor and provide support to local product firms that want to grow big.
The organisation is also largely credited with building Immediate Payment Service (IMPS), Unified Payment Interface (UPI) and more recently India Stack, which provides a host of services that run off Aadhaar.
Illustration: Uttam Ghosh/Rediff.com.