Nikesh Arora is one of the highest-paid business leaders globally.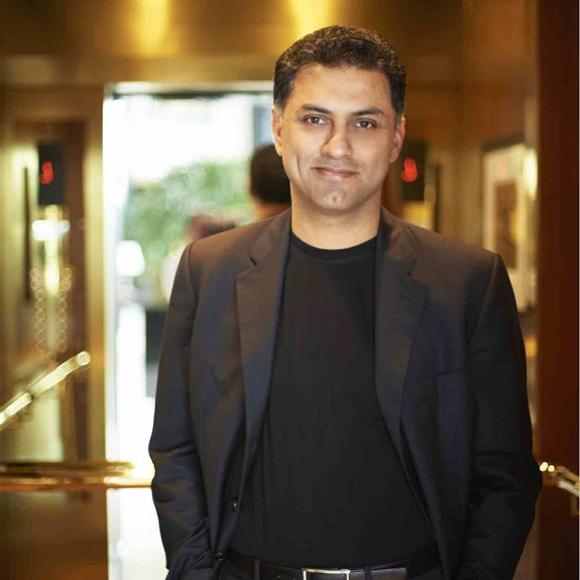 Japanese conglomerate SoftBank on Monday said allegations levelled by some shareholders against its Indian-origin President Nikesh Arora, including those questioning his conduct and qualifications, have been found to be "without merit".
Earlier this year, allegations had been raised in a number of letters from a law firm that claimed to represent the interests of certain unidentified SoftBank Group (SBG) and Sprint Corporation shareholders.
The letter called on the board to investigate and possibly dismiss the India-born executive, the second in command at SoftBank, questioning his track record and qualifications as President and heir apparent to billionaire founder, Masayoshi Son.
A Special Committee (SC) of independent members of its board of directors has completed its review of allegations regarding SBG President and COO Nikesh Arora in a purported shareholder demand, SoftBank said in a statement.
"The SC has concluded that the claims concerning the conduct of Arora during his tenure at SBG are without merit," it added.
"As I said when these allegations first became public, I have complete trust in Nikesh and I am pleased the special committee has looked into these claims thoroughly and concluded they are without merit," Son said.
SoftBank said the SC was formed in February this year and it conducted its review with the assistance of independent counsel at Shearman & Sterling LLP and Anderson Mori & Tomotsune.
According to reports, the law firm had questioned whether the executive has conflicts of interest due to his existing role as a senior advisor to the private equity firm, Silver Lake.
It also suggested that the former Google executive may have been involved in past wrong-doing and generally poor business decisions.
Last month, Son had reiterated his confidence in Arora, saying "I have complete trust in Nikesh and one thousand per cent confidence in him and know he will continue to do great things for SoftBank in future".
Arora, 48, had also denied allegations against him as "baseless".
"I take my fiduciary responsibilities seriously and have acted appropriately and in the best interest of shareholders throughout my tenure at SoftBank and Sprint, just as I have conducted myself throughout my professional life. I am completely confident the allegations in the letter are baseless," he had said in a statement.
Arora had joined SoftBank as its Vice-Chairman and CEO of SB Group US -- previously SoftBank Internet and Media Inc -- in September 2014 from search giant Google.
In May last year, the Banaras Hindu University-graduate was elevated to President and COO, the first time in 35-year history of SoftBank that anyone was given the president title.
At that time, Son had also mentioned that Arora is the most likely candidate to succeed him in future.
Arora is one of the highest-paid business leaders globally. He received a pay package of about $73 million (Rs 500 crore) in the fiscal year ended March 2016.
Arora, who is responsible for global operations, has led SoftBank's investments in India's e-commerce provider Snapdeal.com, ride-hailing service Ola Cabs, real-estate website Housing.com, hotel-booking app Oyo Rooms and Grofers.
SoftBank's investment in India has crossed the $1 billion mark and has recently stated that its investment in the country will cross $10 billion in coming years.
In June last year, SoftBank along with contract manufacturing giant Foxconn, had partnered with Bharti Enterprises with plans to invest $20 billion in solar power projects in India.