Standard & Poor's has downgraded its sovereign credit rating of Egypt, citing weak political and economic conditions, especially after violent clashes earlier this month.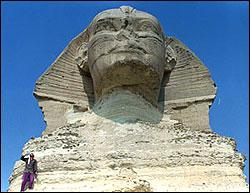 The rating of Egypt has been cut one notch from 'BB-' to 'B+', indicating a slightly riskier credit profile for the country.

"The downgrade reflects our opinion that Egypt's weak political and economic profile... This follows the clashes between protesters and security personnel that began on November 20, 2011, and resulted in significant loss of life," S&P Ratings Services said in a statement on Thursday.

Since Saturday, protesters have indulged in frequent clashes with police near Tahrir square, the epicentre of the movement that led to Hosni Mubarak's ouster as President of Egypt nine months ago.

The Supreme Council of the Armed Forces has promised a swift investigation into the violence that left 39 people dead and more than 3,000 wounded and the prosecution of those responsible.

S&P has also affirmed its short-term
'B' rating for Egypt, with a negative outlook.
"In our view, policy responses in Egypt are difficult to predict both for now and, likely, following the untested election process. This is due to a highly polarised political landscape and highly centralised decision-making," the statement noted.
Last month, S&P indicated that Egypt's ratings could be further lowered if the political transition faltered in a manner that led to renewed political turmoil, which could put more pressure on the country's international reserves.
"... If continued political turmoil weakens Egypt's external metrics or other key indicators, we could lower Egypt's ratings. Conversely, we may revise the outlook to stable if Egypt's political transition strengthens the social contract and if government debt dynamics remain close to or better than our expectations," S&P said.
As per the statement, the first round of parliamentary elections in Egypt is scheduled to be held on November 28, while the presidential polls are expected by July, 2012.