US lawmakers have served an ultimatum on smartphone makers, Google, Research in Motion (RIM) and Apple to get rid of their just launched DUI (Driving under the influence of intoxication) software, which helps drunk drivers to evade police checkpoints.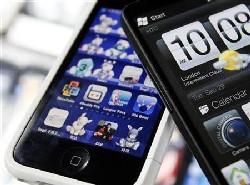 "Drunk drivers should not have tools to evade law enforcement and endanger our friends and families," four Senators said in a letter to these companies.

Such a third party software, which comes at a throwaway price ranging from 99 cents to $5 has started flooding the US market, days after hitting the stands, US TV channels reported.

The smartphone companies are luring customers with slogans, "Tired of traffic tickets? The embarrassment, the time, the points and the frustration?"

"You will be alerted as you approach Railroad crossings, dangerous intersections, speed traps, speed cameras, red light cameras, school zones and DUI (Driving under the influence of intoxication) checkpoints."

The senators said they want to purge smartphones of applications that use driver-generated databases of speed traps, speed cameras or even driving checkpoints to help drunken drivers to avoid police.

The Senators, who include majority leader Harry Reid and fellow democrats Chuck Schumer, Frank Lautenberg and Tom Udall, said that with more than 10,000 American dying in drunk driving crashes every year, providing access to applications that alert user to DUI checkpoints is harmful to public safety.

RIM, the makers of Blackberry have already responded to the call by the lawmakers, promising to get rid of the application from their phones.