Small and mid-sized IT companies offer the best way to take advantage of the next stage of the emerging market growth story. According to Nasscom, the apex body for the IT industry, the industry expects to grow by 11-14 per cent and this growth will be driven by small and medium companies, which are performing better than tier-I companies.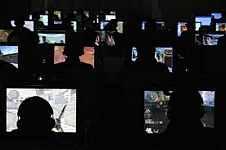 Nasscom President Som Mittal has said growth will mainly be due to medium and small companies, which are growing at around 20 per cent. However, a review is due in October, he said.

An analysis of 17 tier-II IT firms reveals a combined first-quarter growth of 38.4 per cent in revenue and 78 per cent in net profit over the year-ago levels. Besides, half of the companies among the 14 tier-II players that reported double-digit top line growth surpassed the revenue growth reported by each of the top four firms.

Some of the mid-tier companies that reported strong growth include Geometric, KPIT Cummins, Hexaware Technologies, Mastek, NIIT, Take Solutions and Zensar Technologies. In contrast, top-tier players such as Infosys and Wipro reported deceleration in sales and profit growth.

Mittal says small and mid-sized companies were the worst hit in the 2008 crisis, but they managed to turn around in the last three years, since their focus was on penetration and customer specifications.

K Purushothaman, Nasscom's regional director (south), added, "The other factors include customer engagement and their ability to provide a value proposition to the customers."

A senior industry official said, "Gone are the days when the brand plays a role. Today, what matters is solutions. It is no longer small, medium or large, but who is providing solutions at a better cost."

S Sridharan, managing director, Take Solutions, added that one of the major differentiators between the large and medium companies is a focus on the niche segment. His company reported a 37.6 per cent increase in revenue during the first quarter at Rs 221.4 crore (Rs 22.1 billion), compared to the year-ago level.

"This was due to our focus on niche segments -- life
sciences and supply chain management," he said.
Today customers are not only outsourcing IT implementation, but also the business side. For instance, some life science customers have started outsourcing work related to regulatory filings, Sridharan said.
The other players operating in niche segments include MindTree in Bluetooth technology and NIIT in cargo handling and airline systems solutions at airports. NIIT's clients include the airports at Beijing, Hong Kong, Singapore and Taiwan.
Mid-size companies are also able to win deals that big corporates are unable to, for cost reasons, said Sridharan. Data compiled by TPI, a leading independent sourcing data and advisory firm, reveal that deals in the $25-99 million range grew 15 per cent between 2007 and 2011, but far more modestly in the $100-999 million range.
George John Vettah, managing director, Kallos Solutions, added that as deal size is coming down, smaller companies like his are able to participate in global bids. The slowdown has opened new opportunities for them.
Besides, recent developments in the industry -- including cloud and mobile technologies -- enable SMEs to service global markets while being located in a remote place in India.
Vettah's office in Chennai caters to both domestic and international clients. His company's product, KServe HRMs,   was recently adopted by companies in Saudi Arabia and Hong Kong. In the last four years the company's product revenues have reported a compounded annual growth of over 70 per cent, he said.
However, small companies struggle to get good people. Sridharan says, "Today, 20 per cent of our company's work force are domain specialists. Retaining them is the biggest challenge."
Sarada, who heads CI.COM (P) LTD , said, "Nimbleness towards change is faster in small companies as compared to large ones and every contract is a million-dollar contract, so the value for us will be high and so will the relationship with the customer."
"Smaller companies have grown during the recession," she said. Her company grew over 300 per cent between 2008 and 2011 and is on the verge of closing a Rs 2 crore (Rs 20 million) contract.