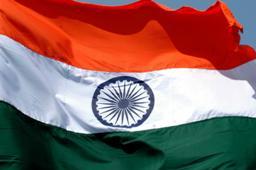 After a slow start, action has picked up in the single-brand space in the past month.

At least three international companies -- Italy's Officina Farmaceutica Italiana, Thailand's Lotus Arts de Vivre and French company Decathlon Sports -- sent their proposals for India foray during this period. After vetting by the Department of Industrial Policy and Promotion, the Foreign Investment Promotion Board is expected to consider them.

Since January 2012 when the government notified 100 per cent FDI in single brand retail up from 51 per cent earlier, nine proposals have come in.

Of these, Swedish furniture major IKEA, UK-based footwear company Pavers and US's fashion brand Fossil sought to come on their own with 100 per cent FDI.

While Pavers' application was cleared by the FIPB, IKEA's is still being examined after it was granted a conditional nod to invest Rs 4,500 crore (Rs 45 billion) in November 2012. Fossil's proposal is under process, too.

The other foreign single brand players -- American clothing brand Brooks Brothers and Italian jewellery company Damiani -- want to set up shop in India with local partners.

Both Brooks Brothers and Damiani have got FIPB's green signal.

The application of yet another single-brand player, French cookware manufacturer Le Creuset, is with the government.

Although permission for foreign investment in multi-brand retail was seen to have much greater potential, no international player has filed any application yet in this category.

Multi-brand giants such as Walmart, Carrefour and Tesco have been around in India in the cash-and-carry or wholesale format, which has allowed up to 100 per cent FDI for several years.

Although all three are waiting to set up front-end multi-brand stores in India, they are yet to formally approach the government.

In an interview to Business Standard in September 2012, after the government allowed up to 51 per cent FDI in multi-brand retail, Walmart India president Raj Jain had said that the chain would move the FIPB over the next four to six weeks.

But in the recent months, Walmart has been low
key due to an internal investigation into allegations related to corruption in the India market, among many others.
The company did not reply to a questionnaire on when it would approach the government with its proposal to invest in India in the multi-brand front end category.
Walmart is in a 50-50 joint venture partnership with Bharti Enterprises.
Of those who have no presence in India yet in multi-brand retail, Japan's Uniqlo, specialising in clothes and accessories, is keen on India and may make some moves this year, say sources.
Among the latest applicants in single-brand retail, Lotus Arts de Vivre, is a Thailand-based business run by two generations of the Von Bueren family.
The company is into art, home décor, antique furniture, carpets, handicraft, etc.
While many of its products make to international auction houses, the company has boutiques in international hotels such as Four Seasons, Mandarin and Raffles.
Italy's Officina Farmaceutica Italiana is a pharma-nutrition business run by the Donati family.
According to the information available on the company's website, it began in 1946 with a laboratory for the manufacture of special medicinal products, and is on Thursday a group that operates internationally using multiple distribution channels in cosmetic, pharmaceutical and dietary-nutritional sectors.
The third applicant, French sports goods giant, Decathlon, is already present in India as a cash-and-carry or wholesale operator.
Now it wants to open retail stores in India, similar to the 20 other countries where it has business.
Jaideep Wahi, director (retail agency), Cushman & Wakefield India, said recently that multi-brand retail chains are expected to focus on deliberation and research during 2013 once there is greater clarity on the guidelines.
However, there would be action in the single brand retail turf through the year, according to Wahi.
Anshuman Magazine, chairman and managing director of CB Richard Ellis South Asia, said the rules allowing 51 per cent FDI in multi-brand retail would encourage international chains to look at India as a destination to set up their operations, but 'all of this is not going to happen overnight'.