Those looking to take advantage of current market conditions should buy only after conducting due-diligence.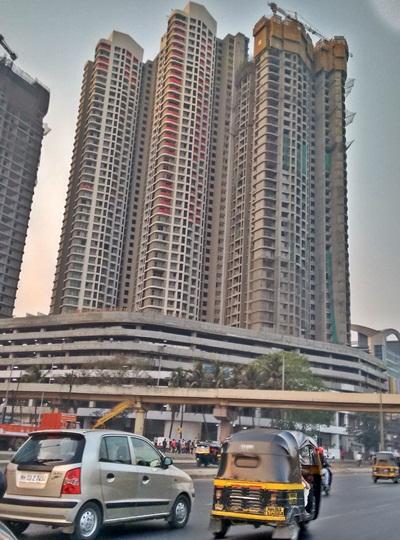 Amid the ongoing slowdown in the real estate market, many developers have delayed projects because of cash flow difficulties.
In markets like the National Capital Region (NCR), buyers are markedly reluctant to invest in under-construction projects.
Now that the May 1 deadline for establishment of the Real Estate Regulatory Authority (RERA) is seven months away, buyers are mulling whether they should wait until that is in place.
Purchasing real estate will undoubtedly become safer once RERA is formed.
With the Bill mandating that developers put 70 per cent of funds collected from buyers into an escrow account, diversion of money will become difficult.
Information regarding a project's approval status will be available on RERA's website.
Developers will have to sell on carpet area and not super area basis.
If a project gets delayed, or a developer does not fulfil promises, customers can approach RERA.
Punishment will be stringent, and could include both fines and imprisonment. Build-buyer agreements, which were lopsided, will become more equitable.
Experts, however, fear that prices may rise. "For the developer, there will be costs involved in complying with these regulations. They are likely to pass them on to buyers," says Vivek Agarwal, co-founder, Square Yards. He believes new launches may decline after RERA comes into being, which may result in fewer choices.
There is, however, an argument to be made even in favour of buying right away.
"The market is witnessing a downturn, so developers are willing to give concessions in the form of attractive payment plans and additional features," says Shveta Jain, managing director, residential services-India, Cushman and Wakefield.
Conservative end-users who want to reduce risk should wait until RERA is in place.
Those who have an appetite for risk appetite may buy. In markets like the NCR, where trust deficit is high, buyers need to be more cautious.
Those who decide to purchase now must do thorough due-diligence.
"Check the developer's track record on timely delivery of past projects, and whether the promised quality and specifications were delivered," says Jain.
Developers whose books are laden with debt should be avoided. Many developers are rated by agencies like CRISIL.
Buyers should consult such agencies. By visiting the project, you can see whether construction is in progress or has ground to a halt.
If you take a home loan, your bank will also conduct checks, such as whether the land title belongs to the developer.
"Before investing, make sure that all the approvals are in place," says Jain.
Avoid pre-launches and soft launches altogether. Also, steer clear of developers who have taken on many projects, most of which are running behind schedule.
Experts also emphasise the importance of getting the pricing right.
"The rental yield (rent as a percentage of capital value) for the project should exceed 3.5 per cent," says Pankaj Kapoor, managing director, Liases Foras.
According to Pradeep Mishra, head of Gurgaon-based real estate consultancy Sainik Estate, "Buyers can also eliminate risk by purchasing in ready-to-move-in projects, where prices have turned attractive in the current market. They can also purchase in the secondary market, where investors looking to exit are prepared to offer discounts."