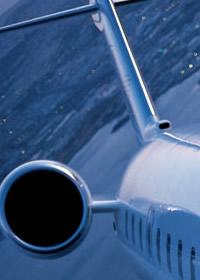 Foreign tourist inflow into India declined sharply in 2012, registering just five per cent growth, an eight per cent drop from 13 per cent in 2011, because of the ongoing slowdown in source markets abroad.

Important source markets for inbound tourism such as Europe, the US and the UK have been reeling under slowdown pressures, thereby bringing down tourism.

"The sheer number of non-resident Indians that come to India on a foreign passport and mark tourism as their purpose of travel is huge.

They all count as foreign tourists and puff up the numbers for the tourism ministry. Less than 10 per cent, any number will just mean de-growth," said Keyur Joshi, CEO, MakeMyTrip.com.

However, travel companies also said India's visa norms prohibit tourism instead of encouraging it.

For instance, a foreign tourist cannot re-enter India within 60 days from the date of his arrival, a major hindrance in making India a hub for travellers.

"Countries
like Singapore are a fraction of our size and get three times the tourists.
"We should at least start providing e-visas to overcome the bureaucratic hurdles and also extend visa on arrival for more countries," said Subhash Goyal, President of the Indian Association of Tour Operators.
Recently, India did relax visa norms for some countries like Luxembourg, Finland, Singapore, Japan and New Zealand, which made it easy for citizens of these countries to visit India.
Foreign Exchange Earnings from tourism grew by 7.1 per cent to $17.74 billion in 2012.
And while the tourism ministry has set a target of achieving 15 per cent growth in foreign tourist arrivals this year, companies in the sector are not hopeful of achieving double digit growth in 2013.
The ministry had recently launched its latest 'Incredible India' campaign in two editions, targeting domestic and foreign tourists separately.
While inbound tourism has shown sluggish rise, all stakeholders are betting big on the domestic and outbound tourism market, believed to be growing by 15-20 per cent annually.