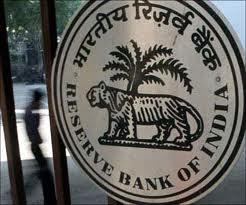 Commerce and Industry Minister Anand Sharma is hopeful the Reserve Bank of India will cut interest rates to boost growth, taking into account declining inflation.

"We hope that they will factor this in," Sharma told PTI when asked whether the RBI would reduce interest rates in view of softening inflation.

The RBI's next Monetary Policy Statement is scheduled on April 1.

"The central bank increased a key interest rate to 8 per cent from 7.75 per cent at its previous monetary policy review on January 28.

The annual rate of inflation, based on the monthly wholesale price index, stood at 4.68 per cent in February, slipping below 5 per cent for the first time in nine months as onion and potato prices eased.

Retail inflation was at a 25-month low of 8.1 per cent in February.

The country's economic growth slipped to a decade-low of 4.5 per cent in 2012-13 and is estimated at 4.9
per cent in the current financial year.
This is low compared with the past when the Indian economy used to grow by 9 per cent or more.
India Inc has been demanding a rate cut to spur investment and promote growth.
On whether the RBI could go ahead with its policy initiatives without seeking the consent of the Election Commission as the model code of conduct is in force, Sharma said: "RBI is very much in its right.
"Government has to continue functioning."
"We respect the model code but this is not the part of the original constitutional mandate," he added.
The model code of conduct, which came into force on March 5, prohibits the government from taking any action that could have a bearing on the Lok Sabha elections, scheduled to start on April 7 and conclude with the counting of votes on May 16.