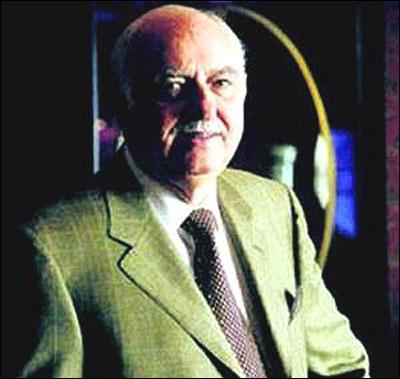 Shapoor P Mistry, the non-executive Chairman of $ 2.5-billion Shapoorji Pallonji group, has joined the board of Bumi Armada, a Malaysia-based offshore oilfield service provider.
Mistry joins the board of an international company for the first time after taking charge of the Pallonji group.
Mistry, 50, is the elder brother of Tata group chairman, Cyrus Mistry and owns part of 18.5 per cent stake in Tata Sons, the holding company of the Tata group companies.
Mistry joined the board of Bumi Armada after Shapoorji Pallonji and Company partnered Bumi Armada in three joint venture entities in India.
These joint ventures own and operate floating production, storage and offloading vessels and offshore support vessels, offshore India and will compete with other companies to bag orders from Indian companies like ONGC.
The reclusive Pallonji family rarely talks to the media on their future plans and the news of Mistry joining the board was announced to the Malaysian stock exchanges on October 28 th where Bumi Armada is listed.
An email sent to Pallonji on Saturday did not elicit any response.
Apart from Mistry, Ravi Shankar Srinivasan, head of Shapoorji's business initiatives in the oil and gas sector has also joined Bumi Armada's board as an alternate director to Mistry.
"Under Mistry, the SP group is getting into new businesses like affordable housing and oil and gas offshore supply vessels business. The group needs to increase its brand profile in India and abroad," said an analyst.
Mistry took full charge of the group after brother Cyrus Mistry was announced as the successor to the Ratan Tata as Chairman of the Tata group in 2012.
Cyrus was earlier looking into the construction business of Pallonji group.
Mistry was involved in the construction business in the early eighties, and later restarted the real estate activity, both residential and commercial, under the real estate wing of the SP Group.
Later, Mistry oversaw the takeover of the Tata Group's Forbes Gokak business in 2001.
Mistry is presently also the chairman of loss-making Forbes & Company Ltd listed on the Bombay Stock Exchange.
For the fiscal 2014, Forbes & Co made a loss of Rs 23 crore or Rs 230 million on revenues of Rs 286 crore or Rs 2.86 billion, as per BSE statistics.
Forbes direct sales subsidiary, Euroka Forbes performed better as it recorded a gross turnover of Rs 1,471 crore or Rs 14.71 billion in fiscal 2014 as compared to Rs 1,317 crore or Rs 13.17 billion in the previous year.
However the profit after tax reduced to Rs 19.36 crores compared to Rs 34.93 crores in the previous year, mainly due to an increase in interest cost on the borrowed funds.